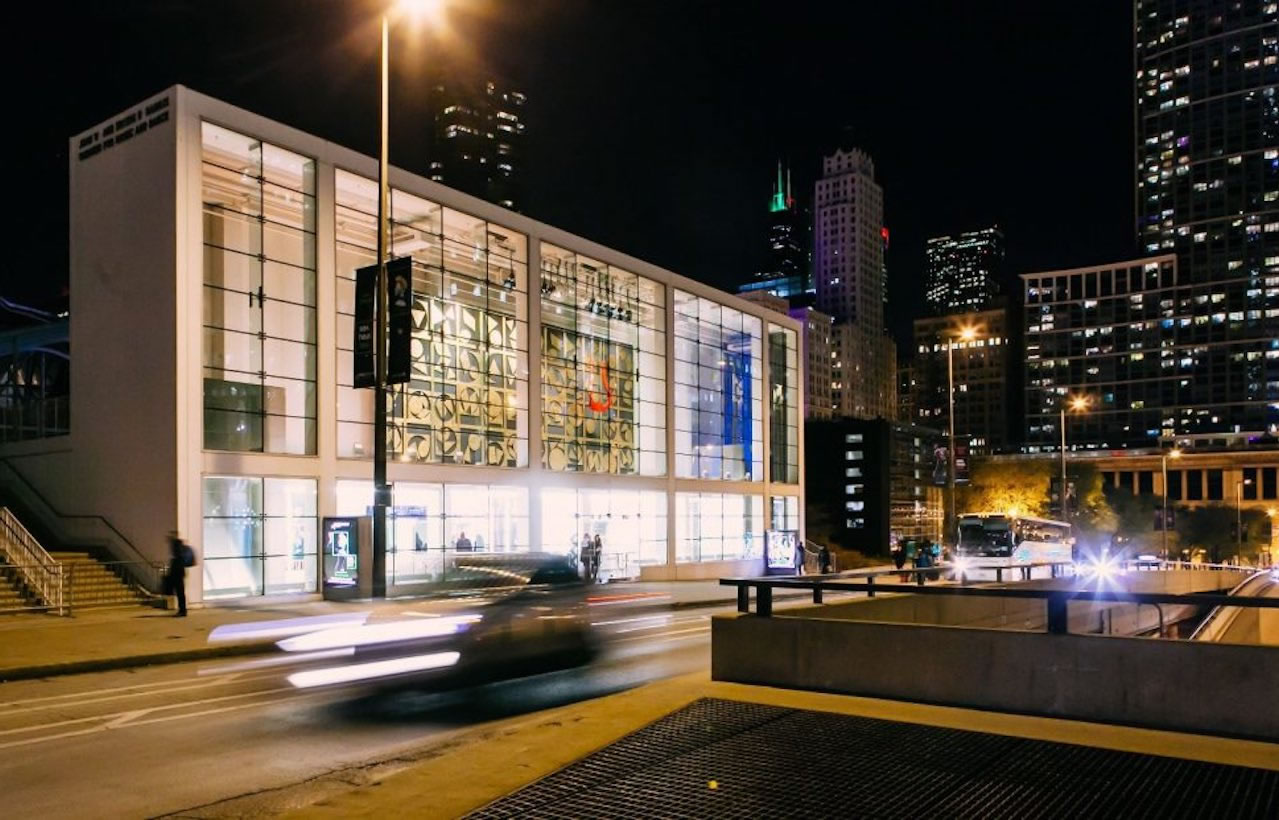 Hubbard Street Dance Chicago
2019 Summer Series
Dance
Runs

Jun 06

–

Jun 09, 2019
Hubbard Street Dance Chicago's upcoming Summer Series program will feature highlights from the company's recent repertoire, including work by acclaimed choreographers Brian Brooks, Resident Choreographer Alejandro Cerrudo and Crystal Pite.
The program is as follows:
Terrain by Brian Brooks
Brian Brooks, Choreography
Todd Reyolds, Terry Riley, Music
Nicole Pearce, Lighting Design
Karen Young, Costume Design
Brian Brooks, Choreographer in Residence at the Harris Theater, created a work in which conflict and collaboration coexist for HSDC's 16 dancers. A bold mix of sounds, including Todd Reynolds propulsive, electronic re-composition of Terry Riley's classic minimalist score "In C," heightens the inherent tension, while lighting by Nicole Pearce and costume design by Karen Young add to the overall aesthetic. Brooks said that he hoped audiences would feel as though they are "watching a flock of birds—something of one mind, of one focus, with a cohesiveness balancing order and chaos." The Chicago Tribune called the work "hypnotic… creating a minimalist, pointillist aural backdrop for the dancers' tumbling series of liquid moves." The piece received its world premiere in 2016 at the Harris Theater.
Out of your Mind by Alejandro Cerrudo
Alejandro Cerrudo, Choreography
Various Artists (see below), Music
Burke Brown, Lighting Design
Branimira Ivanova, Costume Design
Out of Your Mind, HSDC Resident Choreographer Alejandro Cerrudo's 16th work for Hubbard Street, premiered in March 2018 at the Auditorium Theatre,. The piece uses winding, rippling, and snakelike group formations in a powerful and energetic piece set to text by philosopher, Alan Watts. "This is the first time I've used text in my work and I'm also playing with group formations that are new to me," said Cerrudo at the time of the piece's creation. Musical selections include "It Starts Now" by Blond:ish; "Threnody" by Keith Kenniff or Goldmund, as performed by Chris Snelling; and "The Spin" by Greg Haines. Hailed as "a hauntingly memorable work" by Splash Magazine, New City described the piece as "a rumination on dreams and the manifestation of our reality."
A Picture of You Falling by Crystal Pite
Crystal Pite, Choreography
Owen Belton, Music
Kate Strong, Voice
Alan Brodie, Lighting Design
Linda Chow, Costume Design
Peter Chu, Staging
Crystal Pite's intimate duet, A Picture of You Falling, with narration by Kate Strong, leads the audience through a relationship of love, loss, and conflict between two people that is "…fluid and vigorous with expansive use of the full stage, exaggerated gesture, fast leg extensions, jumps, and abrupt shifts of level and focus" according to See Chicago Dance. The lighting by Alan Brodie amplifies the couples' movement vignettes through the use of moving spotlights. At the time of its debut, Pite said that she was exploring "the ways in which the body can convey profound meaning through the simplest of gestures, and how distortion, iteration and analysis of familiar human action provide opportunities to recognize and re-frame ourselves in one another." Reviewing the piece, Chicagoland Musical Theatre wrote "The piece demonstrates how the simplest gestures can convey profound meaning. Choreographer Crystal Pite shows how distortion, iteration and analysis of familiar human action allow us to recognize and re-frame ourselves in each other. "
The Other You by Crystal Pite
Crystal Pite, Choreography
Ludwig van Beethoven, Music
Owen Belton, Sound Design
Eric Beauchesne, Staging
Robert Sondergaard, Lighting Design
Linda Chow, Costume Design
Pite's duet for two male dancers, The Other You, performed to Beethoven's Piano Sonata No.14 in C Sharp Minor" presents the internal conflict inside oneself and the forms the inner-self manifests itself. Describing the piece, the Chicago Tribune wrote that viewers "get this exquisite sense of snapshot, of close observation of the quotidian explication of the most profound questions," while Chicago Theatre and Concert Reviews called it "… a probing, intriguing work of intellectual dance."