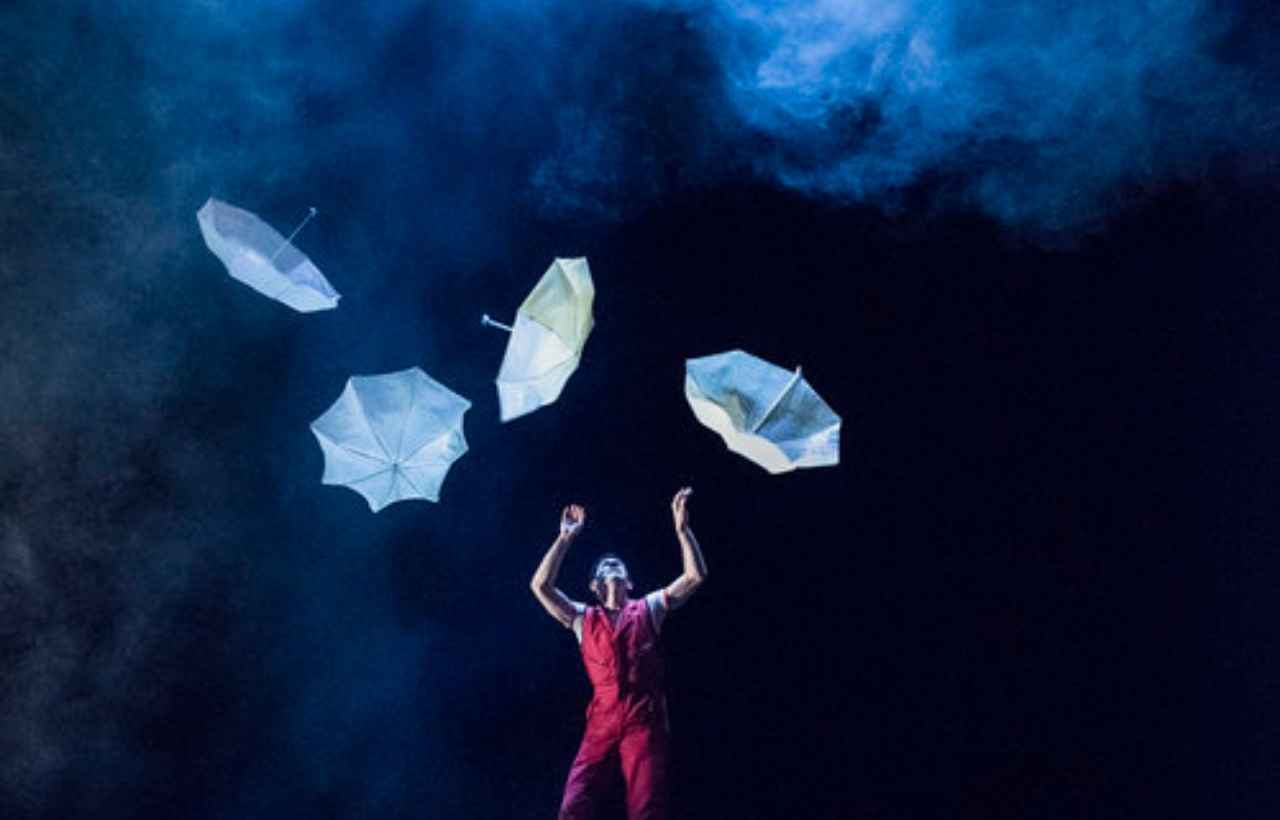 Acrobuffos Present
Air Play
Center for Performing Arts at Governors State Univ
1 University Parkway
University Park, IL 60484
Children's/Family, Circus
In Air Play umbrellas fly, fabrics soar over the audience, balloons swallow people, and snow swirls, filling the stage.
With stunning images and gales of laughter, Air Play bounces on the edge of definition: part comedy, part sculpture, part circus, part theater.
A circus-style adventure oft wo siblings journeying through a surreal land of air, Air Play transforms ordinary objects into uncommon beauty.
Created by circus performers Seth Bloom and Christina Gelsone in collaboration with kinetic sculptor Daniel Wurtzel, Air Play was devised through years of experimentation with simple materials, movement, and technology.
Great for all ages, Air Play creates beauty and inspires laughter across cultures and continents. No translation necessary. Air Play is a visual poem, using no words, and brings to life the very air we breathe.