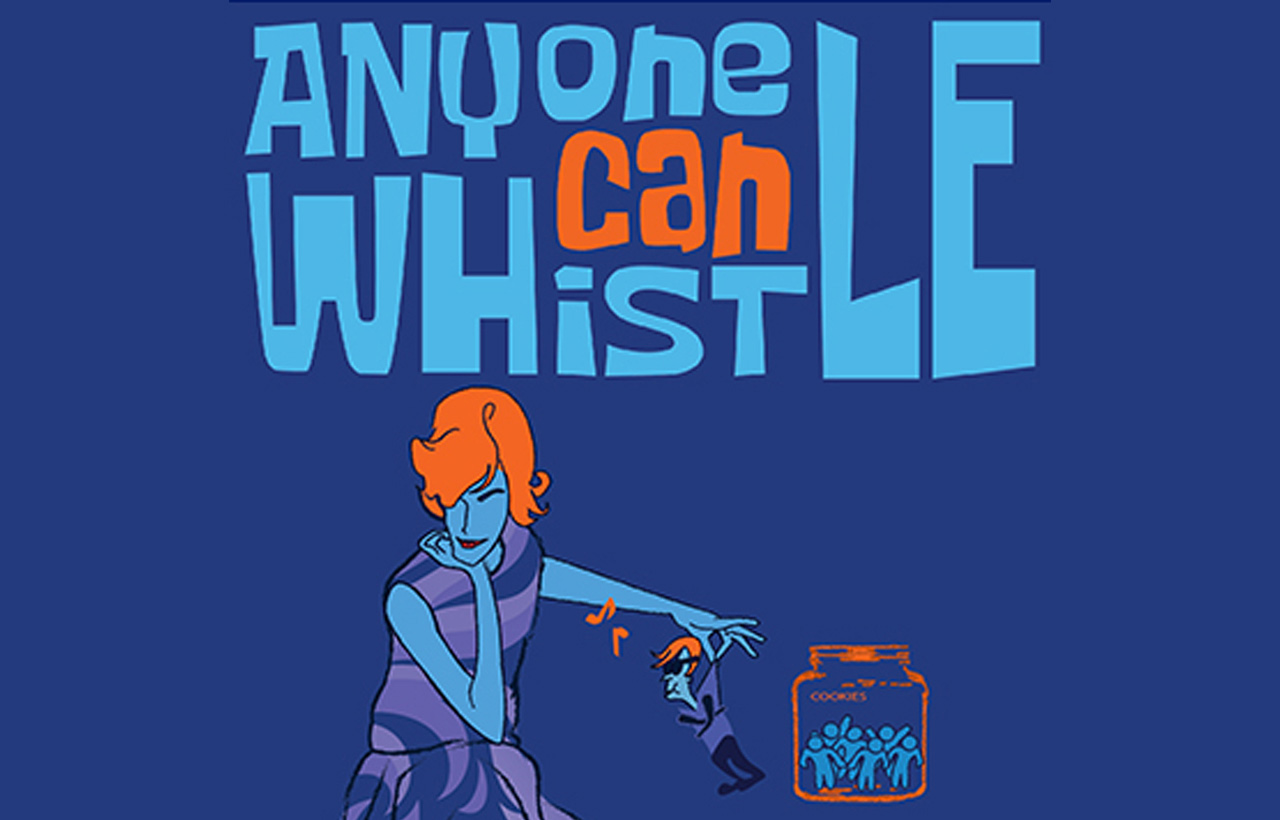 Anyone Can Whistle
In-Person, Indoor, Musical
Runs

Sep 10

–

Oct 10, 2021
Music and lyrics by Stephen Sondheim, Book by Arthur Laurents.
This Tony Award nominated musical tells the story of the Mayoress of a small town, who tries to fake a "miracle" to boost her popularity as well as the bring tourist money to the town. But her plan is endangered by a skeptical nurse who sets 40 inmates free from the local asylum. All will be lost if they can't identify the inmates, but determining who is crazy and who is sane turns out to be more complicated that it appears. Starring Andrew Buel, Lindsey Jane Bullen, Jonah Cochin, Katherine Dalin, Heidi Hansfield, Jeri Hart, Ben Isabel, Christopher Johnson, Riley Lynn, Aaron Mann, Wendy Parman, Mary Rose, Dustin Rothbart, Sarah Sapperstein, Dennis Schnell, Evan B. Smith, Amanda Vinson and Brian Warner.
Directed by Jason Fleece. Music Direction by Aaron Kaplan. Choreography by Marianne Brown.