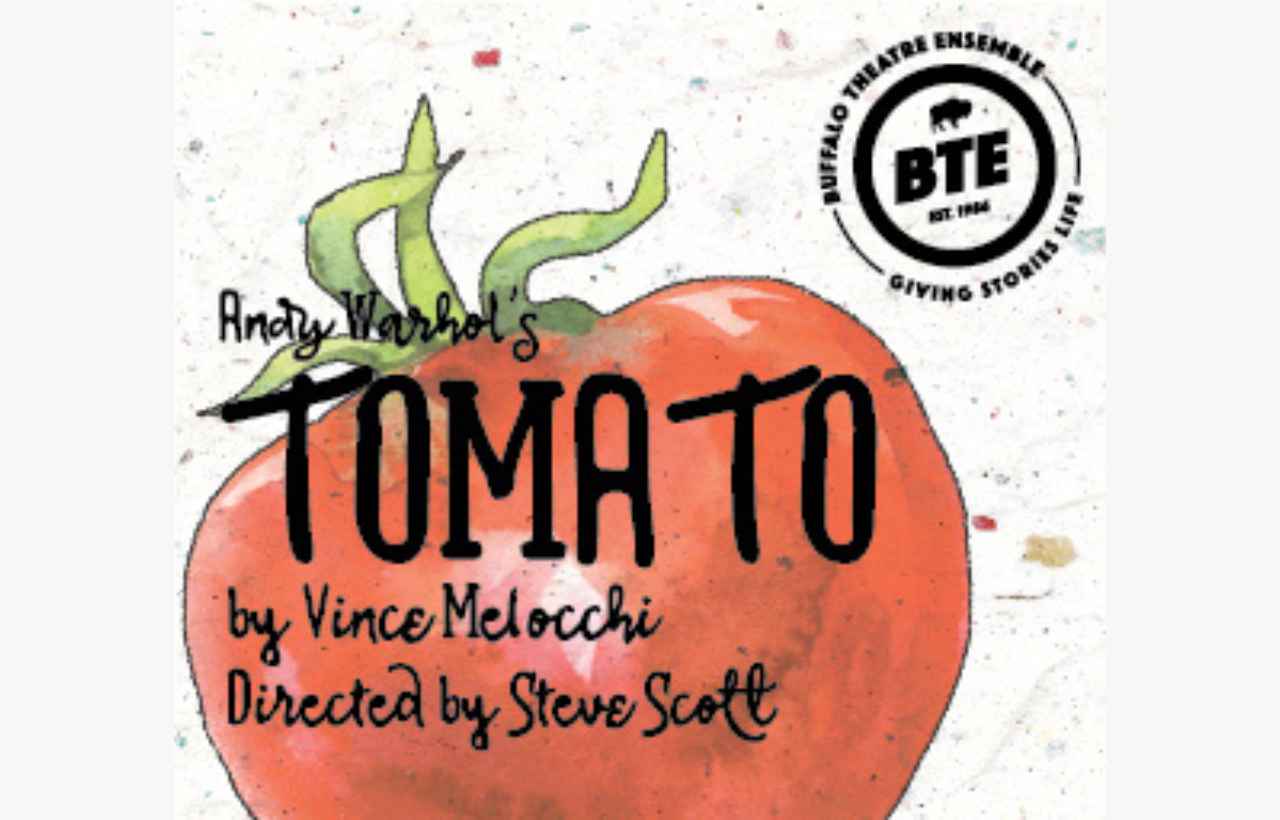 Buffalo Theatre Ensemble Presents
Andy Warhol's Tomato
Comedy/Drama
Runs

Feb 02

–

Mar 05, 2023
Buffalo Theatre Ensemble (BTE), the professional Equity company in residence at the MAC presents Vince Melocchi's "Andy Warhol's Tomato," directed by guest director Steve Scott Feb. 2 – March 5. There will be a preview performance of the play at 8 p.m. Thursday, Feb. 2. Press opening is 8 p.m. Friday, Feb. 3. ASL (American Sign Language) Performance: Thursday, Feb. 23, 8 p.m. Please note: This play contains adult themes and language.
It is 1946 in Pittsburgh. An 18-year-old Andy Warhol finds himself in the basement of the working-class bar. Over the course of a summer, Andy gives and gets inspiration, guidance, and friendship from a surprising source. Splash Magazines calls Andy Warhol's Tomato, "a not-to-be-missed study of what goes into achieving the goals of self-understanding and acceptance…an entertaining and often humorous evening out;" and the Santa Monica Press says, "If you didn't know this was fiction, you'd think you were watching Andy's origin story. A Delicious Tomato." The cast for BTE's production of "Andy Warhol's Tomato" features BTE Ensemble member Bryan Burke as Mario "Bones" Bonino with Alexander Wisnieski as Andy. Said Melocchi in an Aug. 19, 2019 interview in Stage and Screen, "I do hope people walk away from Andy Warhol's Tomato looking at not only Andy in a different light, but also all artists from all walks of life."
Related Special Events:
• Pre-show discussion with director and designers: 6:30 – 7:15 p.m., Thursday, Feb. 2
• Post-show discussion with director, actors and crew: Friday, Feb. 10.
ASL interpreters will be located near the stage for patrons who are deaf or hard of hearing, seated in an area of the theater that gives the best sight lines to follow the interpretation and the action on stage. To access reserved seating in view of the interpreters for a signed performance, call the Box Office at 630.942.4000 or 630.858.9692 (TDD), or visit AtTheMAC.org for additional information.
By Vince Melocchi
Directed by Steve Scott