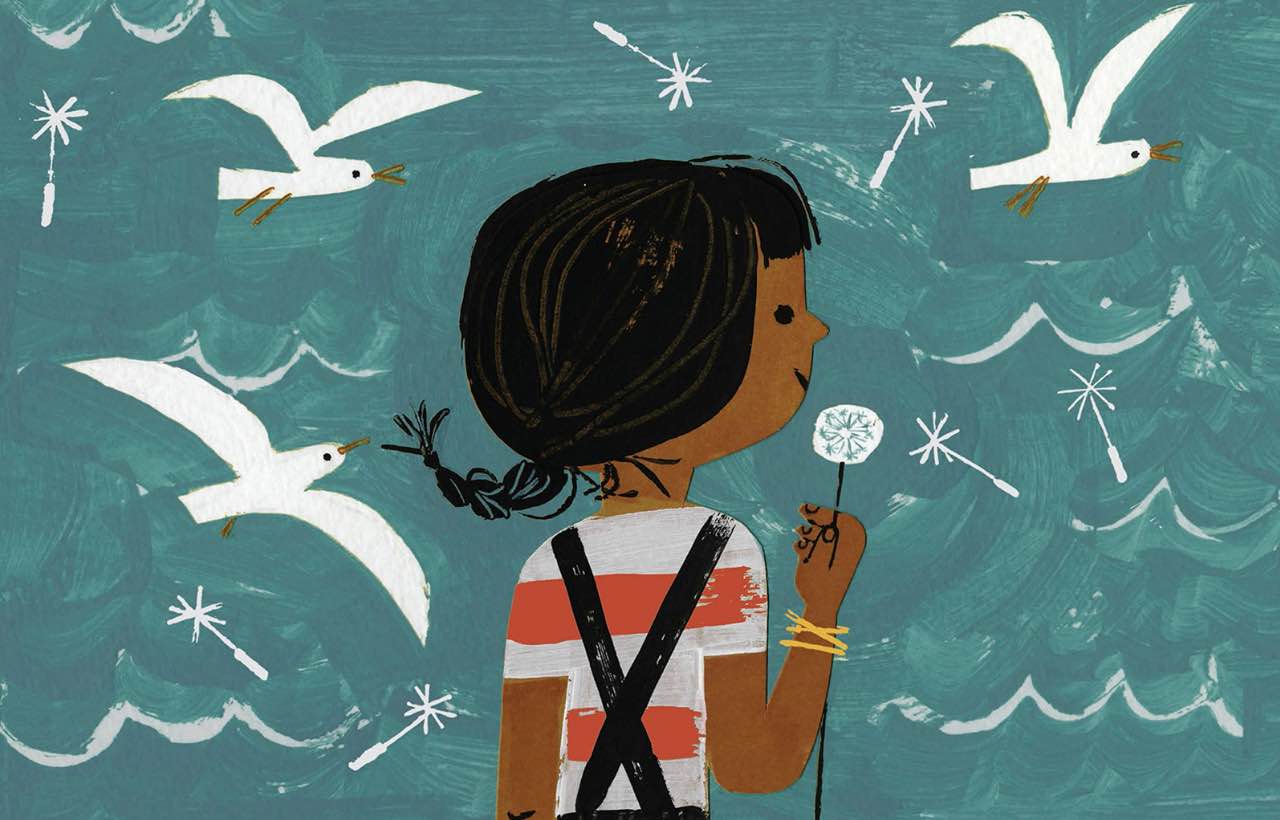 Carmela Full of Wishes
Children's/Family, Literary Adaptation
Runs

Apr 23

–

May 22, 2022
In-Person Production | Recommended for All Ages
When Carmela wakes up on her birthday, her wish has already come true–she's finally old enough to join her big brother as he does the family errands. Traveling through their neighborhood, Carmela finds a lone dandelion growing in the pavement. But before she can blow its white fluff away, her brother tells her she has to make a wish. If only she can think of just the right wish to make . . .
Join us for this moving ode to family, to dreamers, and to finding hope in the most unexpected places.
Carmela Full of Wishes is based on the book of the same title by Newbery Medal and Caldecott Honor-winning author Matt de la Peña and illustrator Christian Robinson. In 2019, CCT co-commissioned the world premiere of Matt and Christian's Last Stop on Market Street. We are thrilled to work with these incredible artists again.
Carmela Full of Wishes is made possible in part by a grant from The Bayless Family Foundation and by a grant from National Endowment for the Arts' Grants for Arts Projects.
Adapted by Alvaro Saar Rios
From the book by Matt de la Peña
Illustrated by Christian Robinson
Published by G.P. Putnam's Sons Books for Young Readers
Co-commissioned by Chicago Children's Theatre and The Rose Theater
Directed by Michelle Lopez-Rios
Costume Design by Jazmin Aurora Medina
Lighting designed by Jason Lynch
Props Design by Lonnae Hickman
Scenic Design by Regina Garcia
Sound Design and Original Music by Christie Chiles Twillie