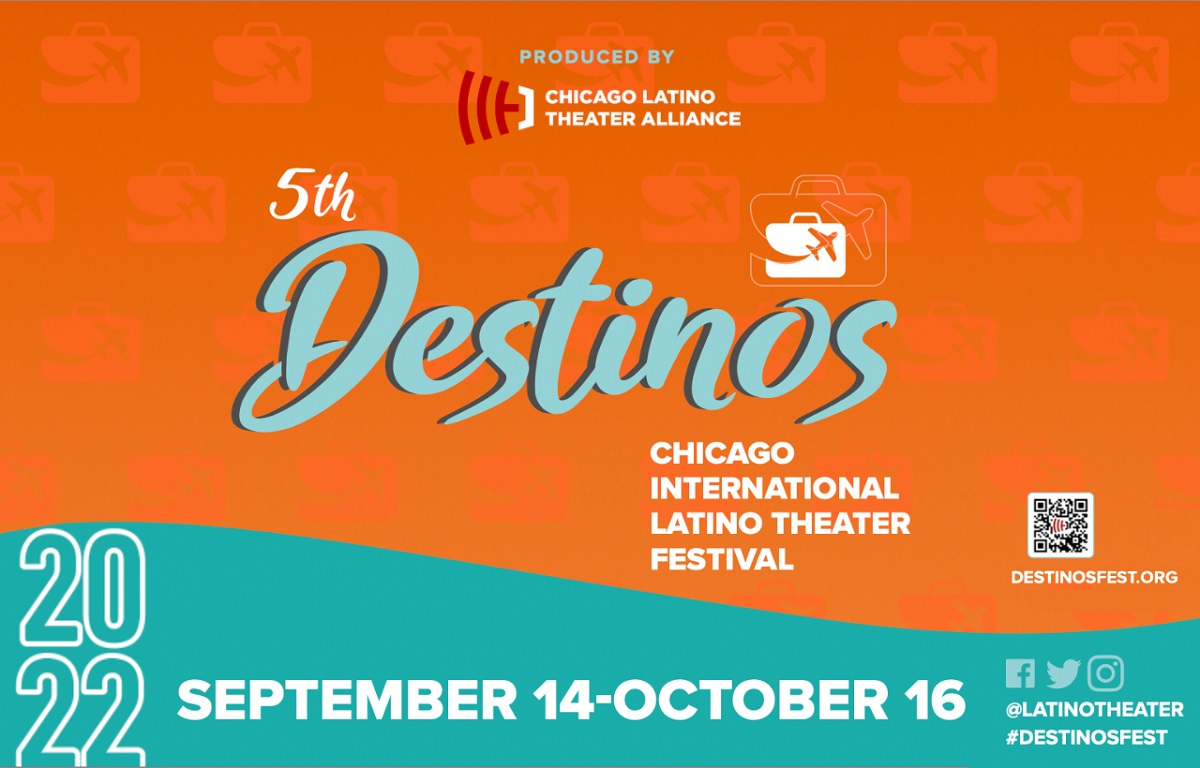 Cintas de Seda
As part of Destinos Chicago International Latino Theater Festival
Drama, Espanol
Runs

Oct 13

–

Nov 20, 2022
On the eve of the Day of the Dead, two unique and universal figures come together in an impossible dialogue where ghosts, hallucinations, and images of the past are present from death in a poetic representation of life. With a sharp, scathing, lucid language, The Painter and The Nun immerse themselves in a theatrical kaleidoscope to reveal the fears, passions, colors, and verses that have accompanied them on their journey to transcendence.
A la víspera del Día de Muertos, dos figuras icónicas y universales por demás, se unen en un diálogo imposible donde los fantasmas, alucinaciones e imágenes del pasado se hacen presentes desde la muerte en una representación poética de la vida.
Con un lenguaje cortante, mordaz y lúcido, La Pintora y La Monja se sumergen en un caleidoscopio teatral para revelar los temores, pasiones, colores y versos que las han acompañado en su viaje hacia la trascendencia.
Performed in Spanish with English subtitles.
Run time: 80 mins
Age: 15 and older
Cast
Rosario Vargas
Claudia Renteria
Marcopolo Soto
Written by: Norge Espinosa
Directed by: Sandor Menendez