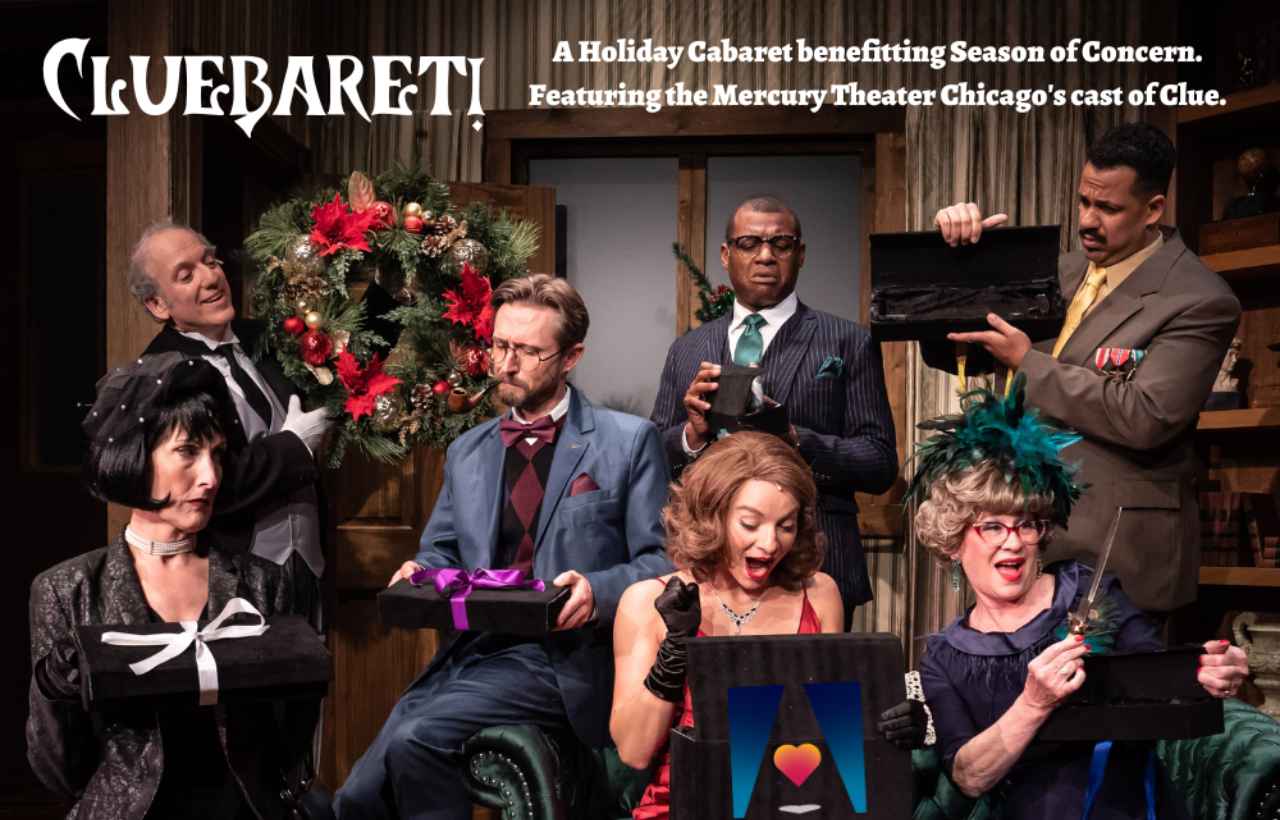 Cluebaret!
Venus Cabaret Theater
3745 N Southport Ave
Chicago, IL 60613
Cabaret, Holiday
An in-person holiday fundraiser to benefit Season of Concern. In partnership with the Mercury Theater and The Venus Cabaret Theater, the theatre hopes to start the tradition of a holiday cabaret that features the cast of the Mercury's current holiday show.