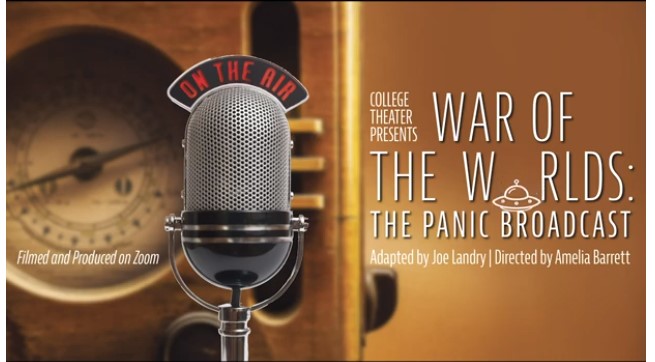 COD College Theater:
The War of the Worlds: The Panic Broadcast
Drama, Virtual
Runs

Apr 15

–

Apr 25, 2021
An alien invasion throws humanity into chaos in H.G. Wells' classic sci-fi novel "The War of the Worlds"— but all it took to cause real-life panic in the streets was Orson Welles's 1938 radio adaptation, which listeners took for news. Complete with vintage commercials and live sound effects, this radio-play-within-a-play is a homage to radio's golden age and timely reminder of what fear can do to a society. Amelia Barrett directs this production filmed and produced on Zoom Tickets: $16 per household. Related Special Event: Thursday, April 15: Post-show discussion with director, production team and actors on Zoom.