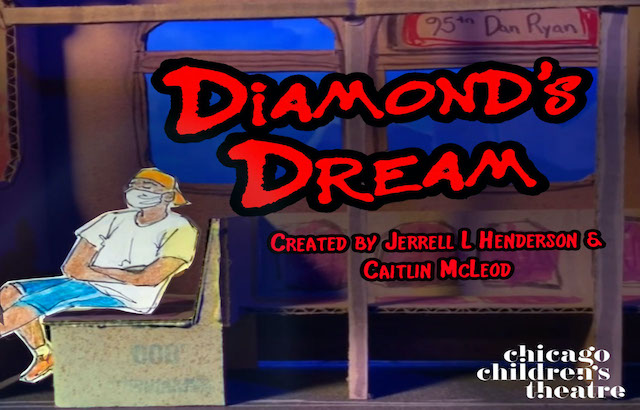 Diamond's Dream
Children's/Family, Virtual
Runs

Jan 18

–

May 21, 2021
Diamond's Dream, the first Springboard project to be produced for online viewing, takes place on a CTA Red Line train traveling south through pandemic-era Chicago. Diamond, a pre-teen African-
American boy, has fallen asleep on the train while on his way to visit his dying grandmother. When he awakes, time and reality have shifted, and he meets the ghost of a young African-American girl, a
shape-shifting elder spirit who died of Spanish Flu 100 years ago to the date. Both are confronted with paranormal puppets and images representing society's ills – ignorance, poverty and racism. While the spirit girl seeks only rest, Diamond comes to understand she must first be remembered in order to find
it.