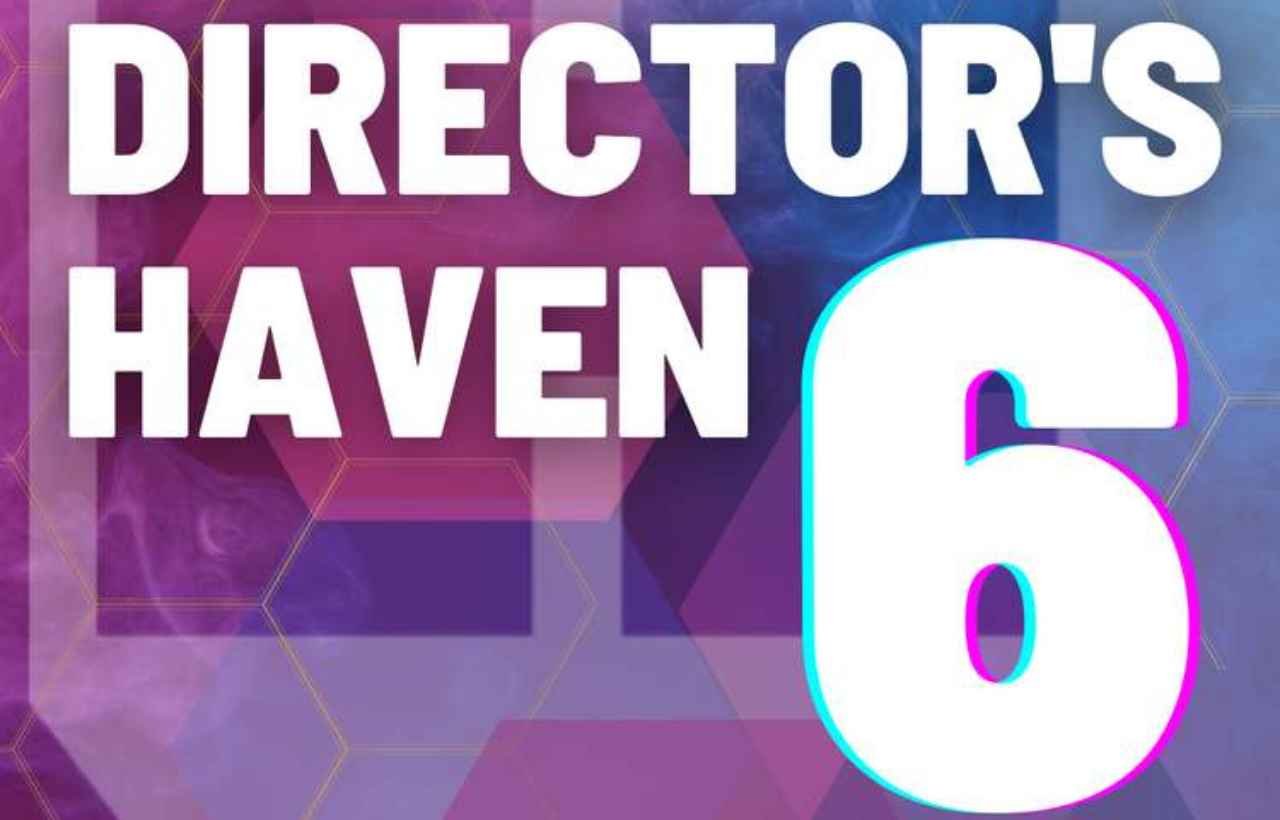 Director's Haven 6
Comedy/Drama, New Work, Variety
Runs

Mar 27

–

Apr 12, 2023
The Director's Haven gives directors in the earliest stages of their professional careers a rare opportunity to take risks, hone their crafts and talents and share their vision through a fully staged production of a short play. Giving directors support to produce during their formative years, which includes a full design team, budget, marketing support and more, allows these artists to create quality work as well as provides a platform to further their artistic visibility through the creation of said work.
The 2023 directors are: Arti Ishak, directing Same Sects! by Paul Michael Thomson, Megan Philippi, directing Not Not Not Not Not Enough Oxygen by Caryl Churchill & Joel Willison, directing Laments of a Brown Bird Summer by Cris Eli Blak.
Same Sects!
By Paul Michael Thomson
Directed by Arti Ishak
Featuring Ian Maryfield and Jonathan Olivares
Hooking up is supposed to be fun, but in the months after Donald Trump's election to the U.S. presidency, even the extremely personal becomes overtly political. Same Sects! is a play about assumption, identity, intimacy and what happens when they share a bed.
Not Not Not Not Not Enough Oxygen
By Caryl Churchill
Directed by Megan Philippi
Featuring Zach Bloomfield, Lizzy Mosher and Crystal Park
Not Not Not Not Not Enough Oxygen tells the story of a young pop star's homecoming in an eco-dystopian near future – one where the air is too polluted to breathe and people shelter in claustrophobic tower blocks under strict reproductive regulations… unless they are rich enough to buy their way out. In a single half hour, the dreams, fears and values of a father, his partner and his child collide, exposing the unstable lines between hope and apathy, action and despair.
Laments of a Brown Bird Summer
By Cris Eli Blak
Directed by Joel Willison
Featuring Rashaad Bond, Gino Gonzales, Colin Jones and Jaeda Larkins
A family works through their shared grief and connecting relationships after the death of a loved one.
The creative team includes Megan Hoppe (Costume Designer), Vianey Salazar (Lighting Designer), Jake Sorgen (Sound Designer), Mariah Bennett (Props Designer), Anna Peterson (Scenic Artist), Victoria Nassif (Intimacy Coordinator, Same Sects!), Catherine Miller (Casting Director), Skylar Grieco (Associate Production Manager), Jayce Lewis (Stage Manager, Same Sects!), Mack Finklea (Stage Manager, Not Not Not Not Not Enough Oxygen), Taylor Stageberg (Stage Manager, Laments of a Brown Bird Summer), Ali-Reza Mirsajadi (Directing Mentor, Arti Ishak), Barbara Gaines (Directing Mentor, Megan Philippi) and Sophiyaa Nayar (Directing Mentor, Joel Willison), Ian Damont Martin (Artistic Director) Angela Salinas (Executive Director) and Julia Farrell Diefenbach (Director of Marketing and Social Media).