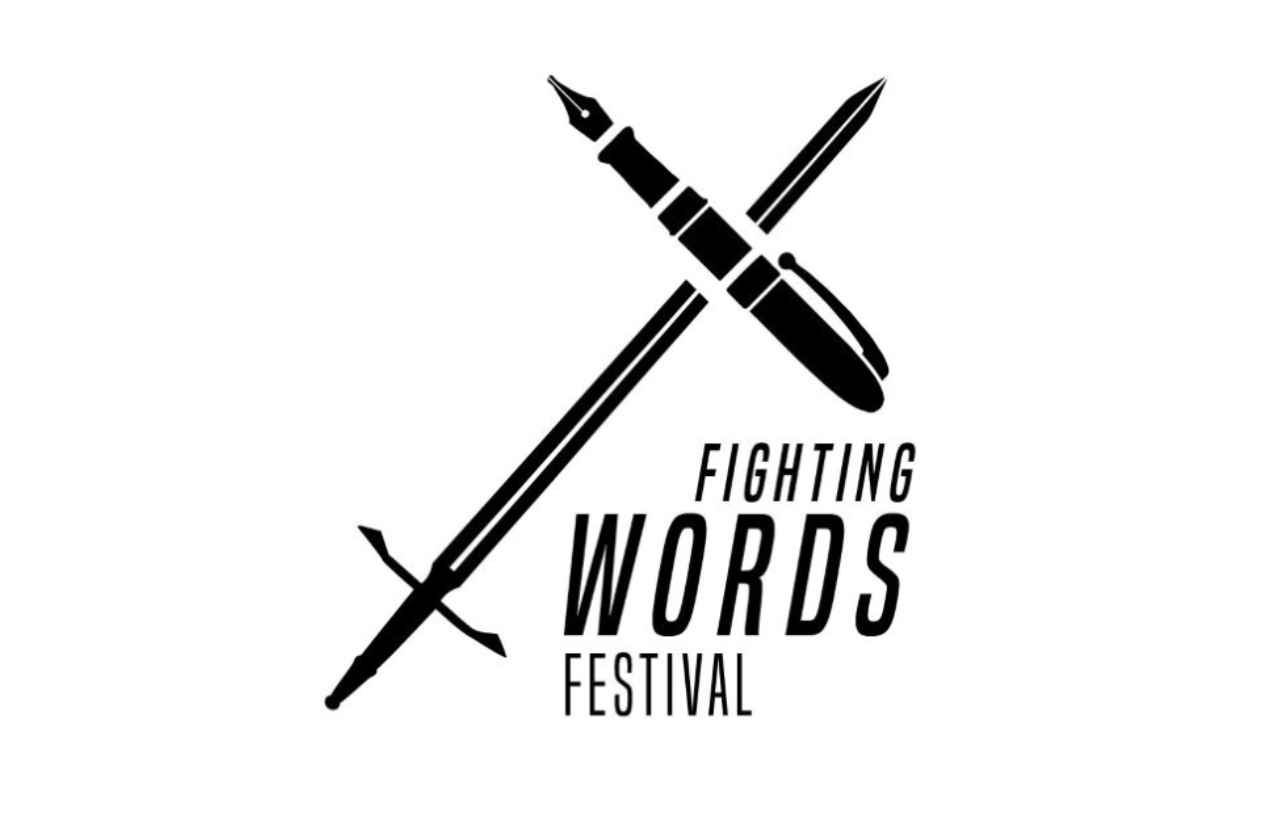 Fighting Words Festival
New Work
Runs

Jun 17

–

Jun 25, 2023
Babes With Blades Theatre Company, who uses stage combat to tell stories that elevate the voices of underrepresented communities and dismantle the patriarchy, presents three new scripts over six performances for the final phase of their new play development process. All performances are free to the public.
FIGHTING WORDS FESTIVAL
JUNE 17-18, 24-25
Performance Running Times: TBA
All performances will take place at The Edge Off Broadway (The Edge Theater's black box), 1133 W. Catalpa. Performances on June 24th and 25th will be available for live streaming.
RICH B*TCH by Rachel Lynett
Saturday June 17th at 2:30pm
Saturday June 24th at 7:30pm
Dani agrees to spend a weekend with her rich friends to celebrate her best friend's wedding as a sort of "bachelor party" but no one was expecting the various proverbial (and literal) cuts they would ultimately cause each other as they navigate what is required and expected in order to be a rich b*tch who is also a woman of color.
SIN AGUA by Desi Moreno-Penson
Sunday June 18th at 2:30pm
Saturday June 24th at 2:30pm
Amanita, the mushroom chef, wants to open her own restaurant in Mexico City. But it's raining. The rain is called The Spate and it carries disease. The other chefs want to leave, the enigmatic ghost of her mother wants her to find the mushroom fields of the Aztlán Gods, called El Medio, and an eccentric mushroom supplier wants to devour every mushroom in sight. What's a girl to do with such a kitchen nightmare?
THE GATEKEEPERS By BWBTC Ensemble Member Jillian Leff
Saturday, June 17th at 7:30pm
Sunday, June 25th at 2:30pm
Taking place in a distant future where the United States has undergone sweeping reform: Guns are banned, healthcare is free, and numerous tax and economic bills have helped lessen the division of classes and pulled millions out of poverty. Sloane (first name Bridget, but don't call her that) is a young woman who has been tapped by a watchdog intelligence agency called the CRC, led by the odd, yet domineering William Hale. As Sloane triumphantly (and a little drunkenly) leaves a warehouse after signing her contract, she is stopped by a mysterious woman who says she has come back in time to stop Sloane from making the biggest mistake of her life. THE GATEKEEPERS is the 2022-2023 winner of the Margaret W. Martin Award and BWBTC's international playwriting competition, Joining Sword & Pen.
Tickets: FREE ADMISSION! Refreshments and a talkback follow each reading.
For more information, tickets and live performance streaming information, please visit babeswithblades.org.
ABOUT RACHEL LYNETT, PLAYWRIGHT OF RICH B*TCH
Rachel Lynett (she/they) is a queer Afro-Latine playwright, producer, and teaching artist. Their plays have been featured at San Diego Rep, Magic Theatre, Mirrorbox Theatre, Laboratory Theatre of Florida, Barrington Stage Company, Theatre Lab, Theatre Prometheus, Florida Studio Theatre, Laughing Pig Theatre Company, Capital Repertory Theatre, Teatro Espejo, the Kennedy Center Page to Stage festival, Theatresquared, Equity Library Theatre-Chicago, Talk Back Theatre, American Stage Theatre Company, Indiana University at Bloomington, Edgewood College, and Orlando Shakespeare Theatre. Their plays Last Night and HE DID IT made the 2020 Kilroy's List. Rachel Lynett is also the 2021 recipient of the Yale Drama Prize for their play, Apologies to Lorraine Hansberry (You Too August Wilson). Lynett was the 2021 recipient of the National Latinx Playwriting award and the runner-up for the 2022 Miranda Family Voices Latinx Playwriting Competition for their play, Black Mexican. Their play, White People by the Lake was also a 2022 Blue Ink Award finalist. They have previously taught at the University of Arkansas, Fayetteville, the University of Wisconsin, Madison, and Alfred University. Lynett was recently a staff writer for The Winchesters and is working on an upcoming feature.
ABOUT DESI MORENO-PENSON, PLAYWRIGHT OF SIN AGUA
Desi Moreno-Penson (she/her) is a playwright, actor, dramaturg, and independent theater producer based in NYC. She has an MFA in Dramaturgy and Theater Criticism from Brooklyn College. Her plays have been developed/produced at Ensemble Studio Theater (EST), INTAR, MultiStages, Perishable Theater (Providence, RI), SPF-Summer Play Festival, terraNOVA Collective, Downtown Urban Theater Festival (DUTF) @the Cherry Lane, Urban Theater Company (Chicago), Teatro Coribantes (San Juan, PR), among others. She is the Instructor for Classics In Color, an online new play development course sponsored by Dramatic Question Theater (DQT) for BIPOC playwrights interested in creating modern adaptations of classical works. Her short play, DEAD WIVES DANCE THE MAMBO was featured as part of The Chain One-Act Festival at the Chain Theater, directed by KM Jones. Her new play, EL BACALAO: The Catfish Man, a Latinx retelling of Euripedes' THE BACCHAE, was selected for the 2021 Fall Intensive Writers Group with Workshop Theater. Her play, BEIGE received a staged reading as part of the playwrights/directors unit (PDU) at The Actors Studio. In addition, BEIGE is the winner of the 2016 National Latinx Playwriting Award sponsored by the Arizona Theater Company; and is a finalist for both the O'Neill National Playwrights Conference and the Bay Area Playwrights Festival (San Francisco, CA).  She has twice won the MultiStages New Works Contest sponsored by MultiStages Theater Company for her plays, OMINOUS MEN and COMIDA DE PUTA (F%&king Lousy Food); she has twice been a semifinalist for the Princess Grace Award, and her work has received Honorable Mention on The Kilroys List. Her plays are published by Broadway Play Publishing; her short play, RECONCILE, BITCH is included in the short plays anthology "Best Ten-Minute Plays of 2020," published by Applause Theater and Cinema Books; a ten-minute play, SPIRIT SEX: A PARANORMAL ROMANCE, was selected for the short plays anthology, "Best Ten-Minute Plays of 2010;" and  a scene from her play, COMIDA DE PUTA (F%&king Lousy Food) is included in an anthology featuring plays written by Latinx playwrights, "Scenes for Latinx Actors: Voices of the New American Theater," both published by Smith and Kraus.
ABOUT JILLIAN LEFF, PLAYWRIGHT OF THE GATEKEEPERS
Jillian Leff (she/her) is a Chicago based playwright and actor. In the city, her plays have been produced by The New Coordinates (SMALL WORLD – co-written with Joe Lino – 2020 Jeff Award Nominee for New Work), The Cuckoo's Theater Project (MISSED OPPORTUNITIES), and The Right Brain Project ((NON)FICTION), while her short plays have been produced by Broken Nose Theatre, Random Acts Chicago, and Ghostlight Ensemble, among others. She has a BFA in Acting from Ball State University, and is an Ensemble Member with Babes With Blades Theatre Company. https://newplayexchange.org/users/21210/jillian-leff
ABOUT THE FIGHTING WORDS FESTIVAL
Fighting Words emerged from the very clear need to increase the canon of fighting roles for folks of marginalized genders. By establishing a development series for new works, BWBTC not only supports the creation of scripts that meet our mission and that we can produce, but scripts that can go beyond Chicago to increase the visibility of a wide variety of fierce folks on stage.
Each year since 2005, BWBTC selects three scripts for development that have the potential to grow into the kinds of plays that fit its mission. Several of the Fighting Words selections have been seen as full productions with BWBTC, as well as other theatre companies: most recently Women of 4G, 180 Degree Rule, Patchwork Drifter, L'Imbecile, Promise of a Rose Garden (Jeff Recommended,) Bo Thomas and the Case of the Sky Pirates and The Lady Demands Satisfaction (Jeff Recommended).
Each 2022-2023 script has undergone two reading-and-feedback sessions with the ensemble and invited guests. BWBTC is presenting the final reading of each script in a festival format: The Fighting Words Festival.
ABOUT JOINING SWORD & PEN INTERNATIONAL PLAYWRIGHTING COMPETITION AND THE MARGARET W. MARTIN AWARD
The Joining Sword & Pen international playwriting competition launched in 2005 to generate more scripts that featured women in roles involving stage combat.  Created in collaboration with Artistic Advisor and Fight Master in the Society of American Fight Directors David Woolley who sponsors the competition, scripts inspired by a specific image are submitted and go through a blind judging process.  The winning script goes through BWBTC's newplay development program, but also receives a full production, cash prize and the Margaret W. Martin Award.
Margaret W. Martin was ahead of her time. In the 1960s and 70s, she maintained her full time job, taught piano, and raised a family of 6 children (four girls, two boys) all while she traveled the globe from the States to Saudi Arabia, across Europe and Vientiane Laos during the height of the Vietnam war. She founded the American International School – Riyadh (K-12) in Saudi Arabia in 1963, and it has flourished as an institution since then. The Margaret W. Martin Award is in honor of Artistic Advisor and SAFD Fight Master David Woolley's mother.