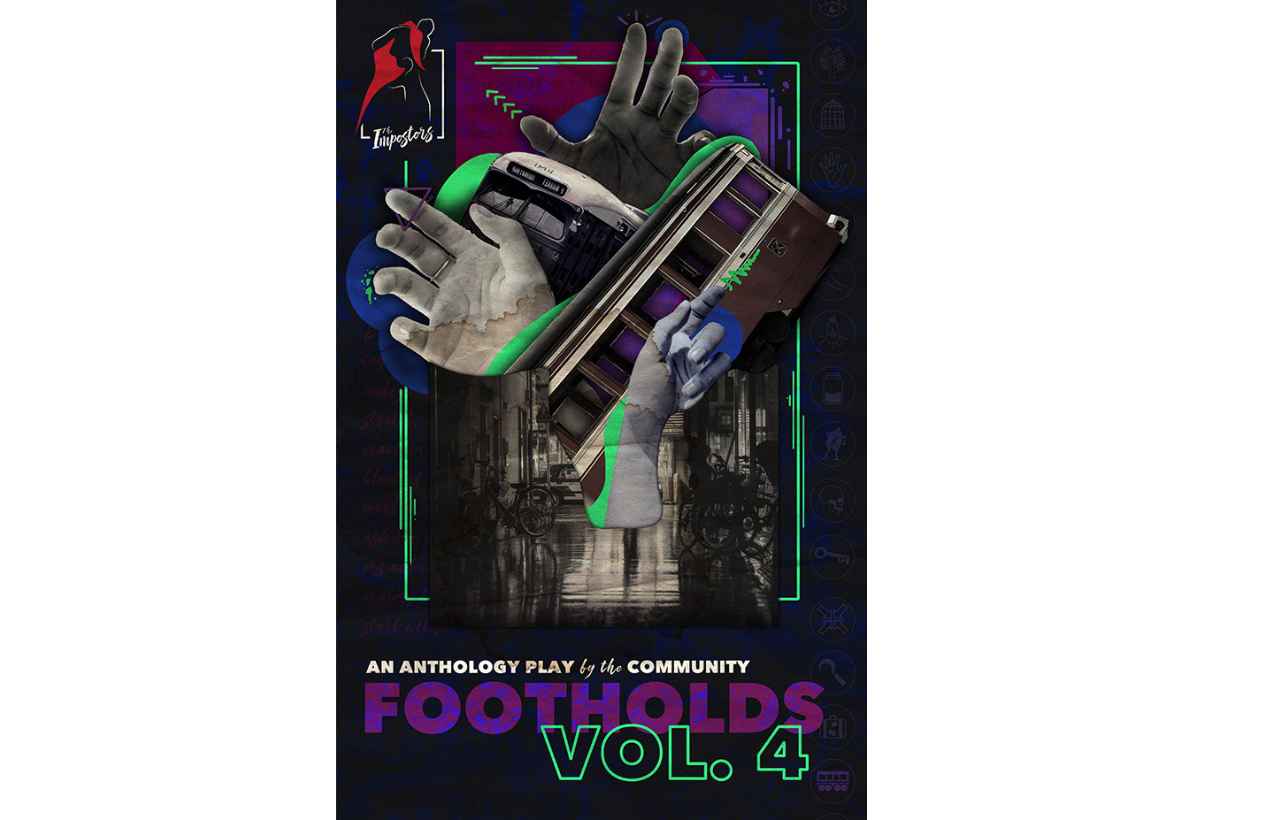 Footholds Vol. 4
Experimental
Runs

Jun 09

–

Jun 17, 2023
In its fourth installment, Footholds continues to intertwine The Impostors Theatre Co.'s unique vision with local voices.
Footholds is an anthology series written by playwrights from across the Chicagoland community. Ensemble members conceived the idea in reaction to one of the most frustrating and intimidating villains an artist can face: a blank page. A blank canvas allows for infinite possibilities, but this can sometimes act as a hindrance. With no definitive starting point, it can be difficult to realize a final product.
By introducing a single, ambiguous constraint, a crack in the block of marble, we ask our writers and collaborators to start with the same limitation and branch off wherever their imaginations take them.
This year's foothold: A Small Trolley car – coming, going, or stationed at an unanticipated stop.
The setting of your play must take place on a small trolley. We also ask at this time to avoid any stories focused on the afterlife. To be seriously considered, submissions should have a run-time of 10 minutes or less.
An Anthology Play by the Community