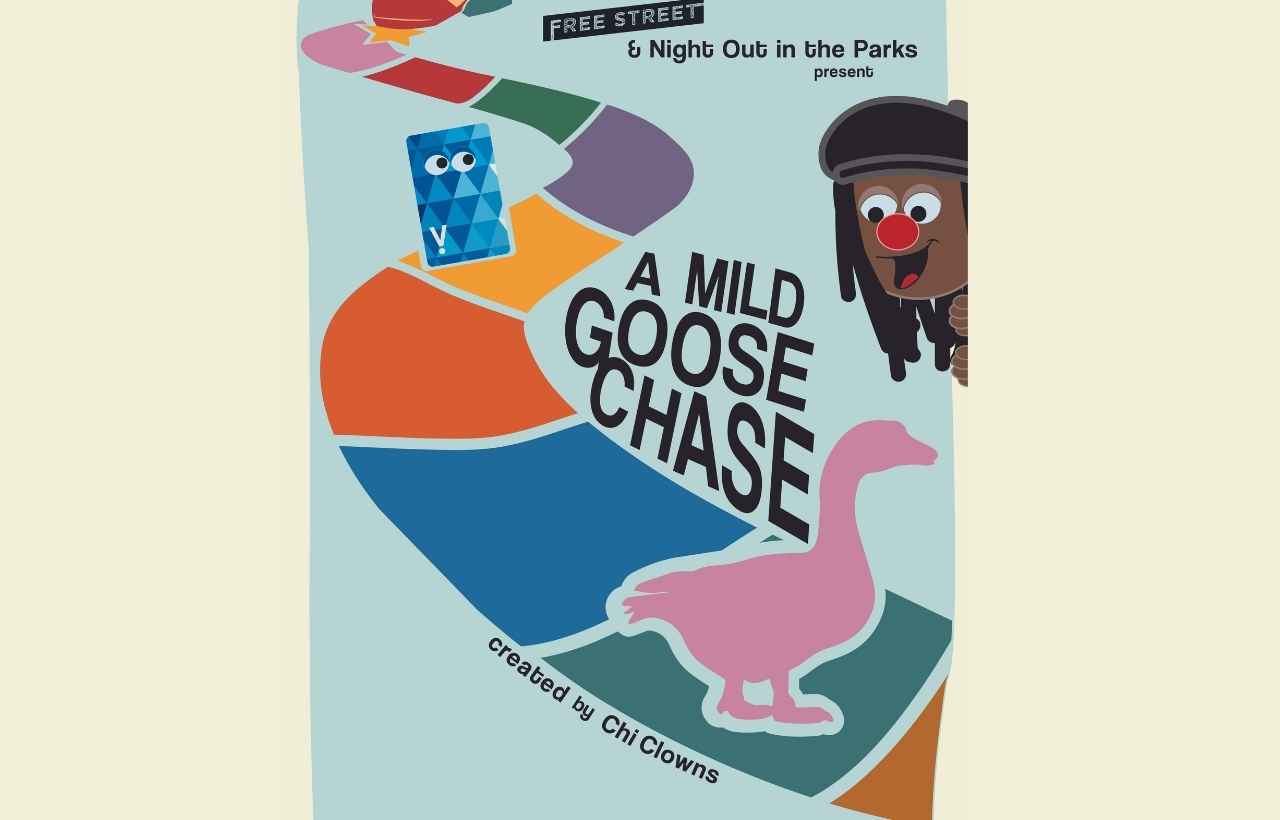 A Mild Goose Chase (Fuller Park)
Fuller (Melville) Park
331 W. 45th St.
Chicago, IL 60609
Children's/Family, Outdoor
In A Mild Goose Chase, created by Chi Clowns with Free Street Theater, a clown wakes up to find that a part of her essence walked away. Through the adventure to find the part of her that left, we will witness her encounter obstacles, memories, and nature, while experiencing grief, loss, and joy. A story told with puppets, clowning, and movement, A Mild Goose Chase is sure to charm all audiences.
2022 SCHEDULE
Tuesday, July 26 at 6PM
Davis (Dr. Nathan) Square Park – 4430 S. Marshfield Ave.
FREE and open to the public
Wednesday, July 27 at 6 PM
Gage (George) Park – 2411 W. 55th St.
FREE and open to the public
Thursday, July 28 at 6 PM
South Shore Cultural Center/Fieldhouse – 7059 S. South Shore Dr.
FREE and open to the public
Friday, July 29 at 6PM 
Fuller (Melville) Park – 331 W. 45th St
FREE and open to the public