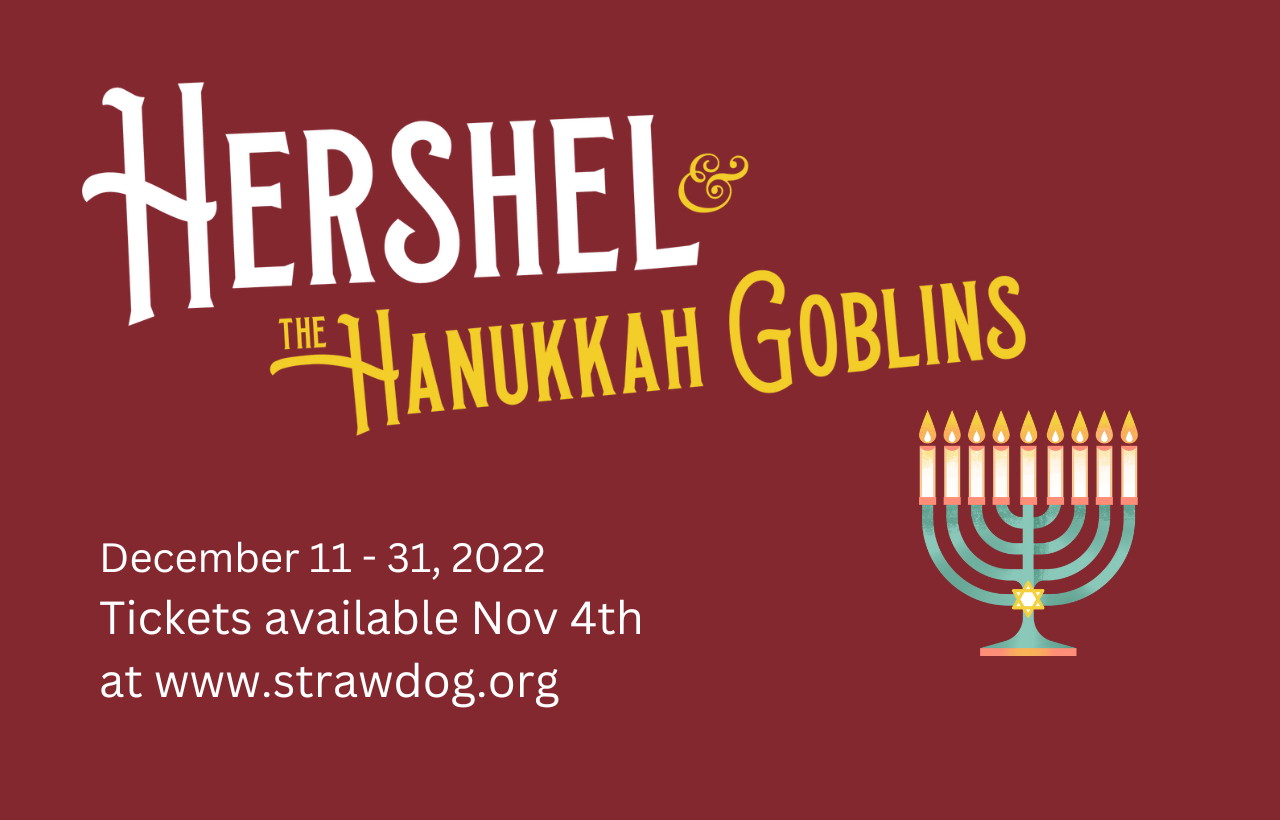 Hershel and the Hanukkah Goblins
Children's/Family, Holiday
Runs

Dec 11, 2022

–

Jan 01, 2023
In this adaptation of the Caldecott Honor-winning book, a traveling troupe of actors comes to town to find no one celebrating Hanukkah. They must put on a show to save the holiday! Will they bring back the spirit of Hanukkah to the town? Will Hershel of Ostropol outsmart the goblins who haunt the old synagogue? See the amazing puppets, magic and memorable songs!
1 hr, no intermission
Live Streaming Available
Based on book by Erik Kimmel
Adapted by Michael Dailey
Music & Lyrics by Jacob Combs
Directed by Hannah Todd
Music Direction by Ricky Harris
Cast (in alphabetical order): Amy Gorelow (Ensemble), Nicholas Pardo (Ensemble), Edward Patterson (Ensemble), Melanie Vitaterna (Ensemble), Jordan Zelvin (Hershel) and Kat Zheng (Ensemble). Understudies: Krissy Castallese, Ksa Curry, Sarah Franzel, Matthew Keeley, Juliana Liscio and JT Nagle.