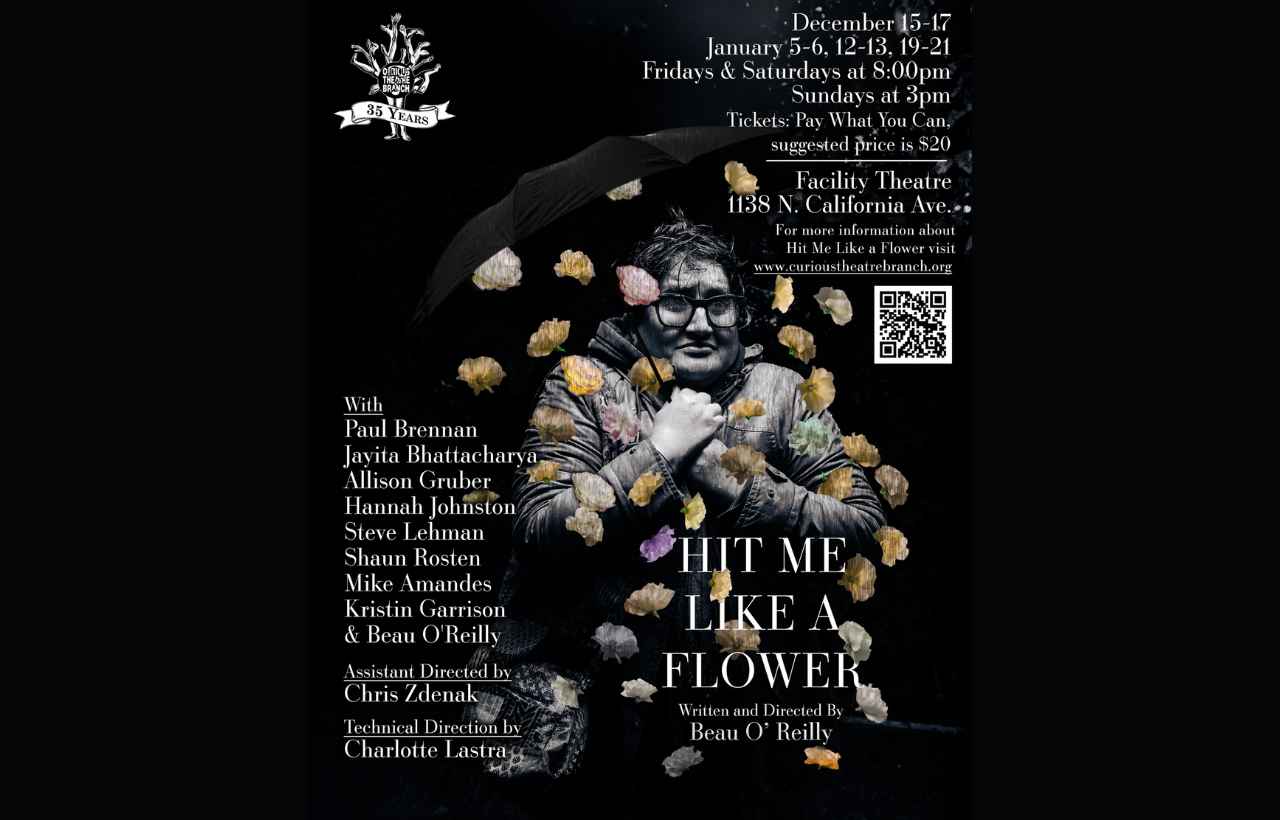 Hit Me Like a Flower
Drama
Runs

Jan 12

–

Feb 04, 2024
It's 2003: Bush's Iraq war is in full swing and in the small east coast town of Little Chicken Mountain, it's been raining hard for weeks, a bear is on the attack, Jackie's therapy office is in full swing, William has had a stroke, and even the skateboarding activists are looking for love. Curious Theatre Branch, currently celebrating its 35th Anniversary Season, is proud to present the revival of Beau O'Reilly's Hit Me Like a Flower, which premiered in 2004 in a Reader Recommended production.
Written and directed by Beau O'Reilly
Assistant Directed by Chris Zdenak
Technical Direction by Charlotte Lastra
Performed by Paul Brennan, Jayita Bhattacharya, Steve Lehman, Shaun Rosten, Mike Amandes, Kristin Garrison, Hannah Jill Johnston, Allison Gruber and Beau O'Reilly.