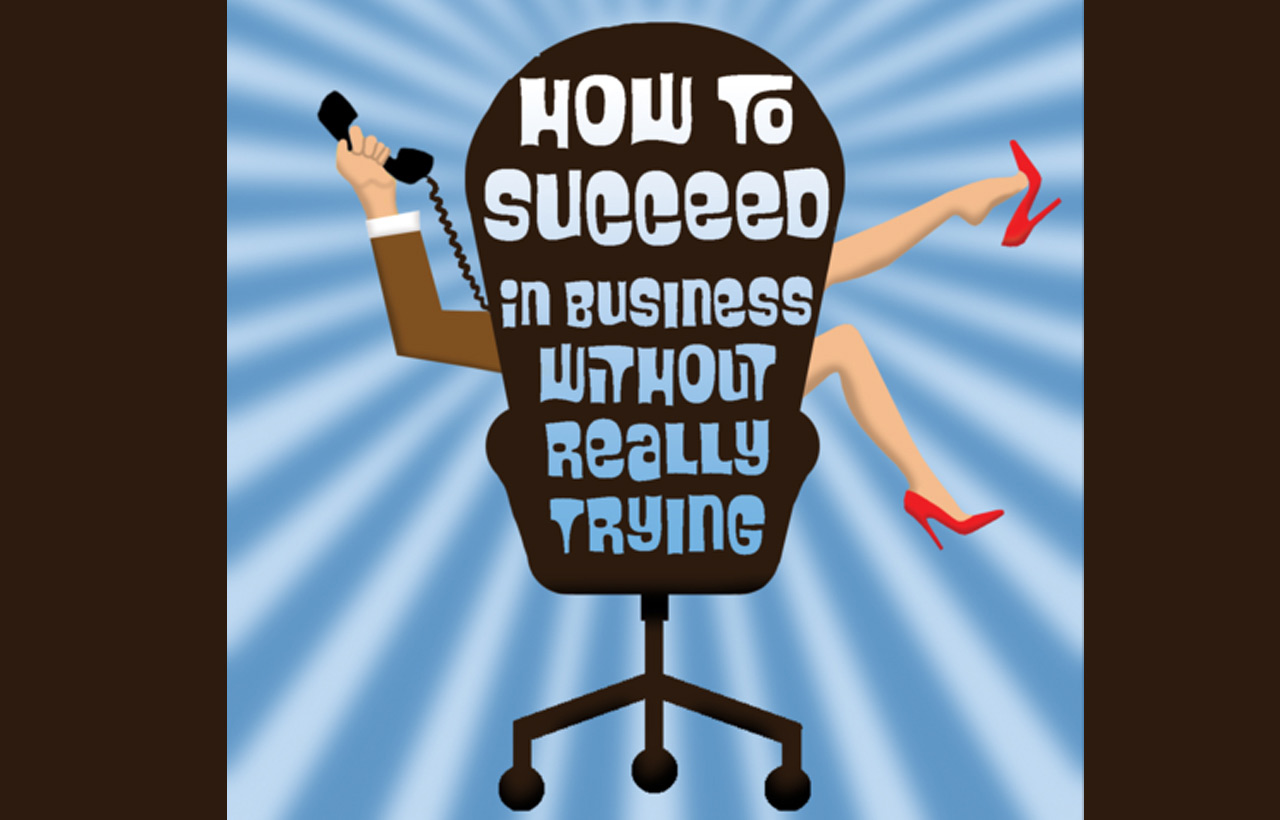 How to Succeed in Business Without Really Trying
In-Person, Indoor, Musical
Runs

Oct 01

–

Oct 10, 2021
HOW TO SUCCEED IN BUSINESS WITHOUT REALLY TRYING
Presented by The Drama Group
This classic satire of big business, winner of 7 Tony Awards, bristles with humor, romance and song. Young window washer Finch, with the aid of a handbook, moves up the corporate ladder with a mixture of innocence and smarts.  It's just another day at the office in this heart-warming musical romp!
Performance dates: October 1-3, 7-10 2021
Performance times: Thursday, Friday, Saturday: 7:30 Pm
Sundays: 2:00 PM
Tickets available through the box office: 708-755-3444
Tickets available on line through BookTix via the website
Tickets: $23.00, $21.00 for those 65 and older, $17.00 for students
Per The Drama Group Covid policy, patrons will need to show proof of vaccination and wear masks while in the theatre.
For additional information, please visit the website at www.dramagroup.org or call the box office at 708-755-3444