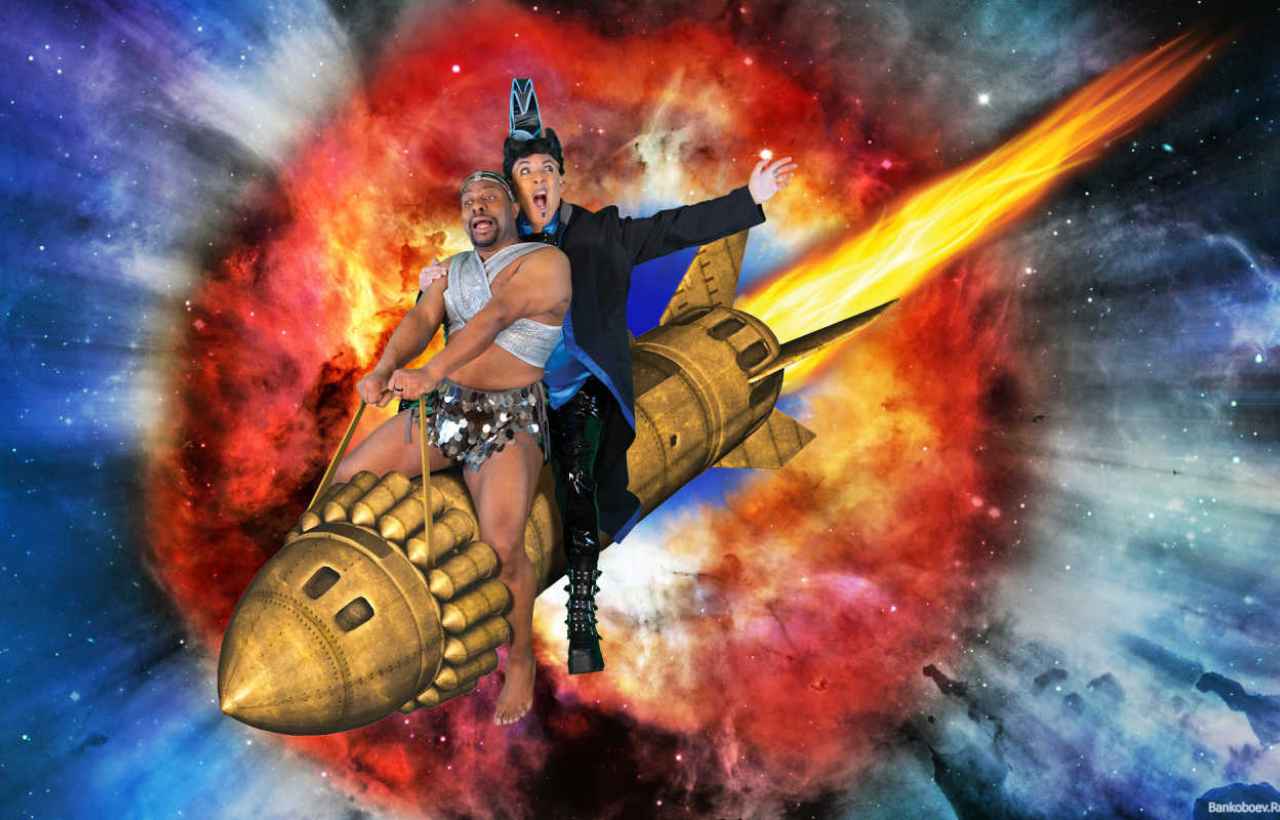 I Promised Myself to Live Faster
Comedy
Runs

Mar 23

–

Apr 30, 2023
Chicago Premiere!
I PROMISED MYSELF TO LIVE FASTER
Text by Greg Moss and Pig Iron
Originally Conceived and Created by Pig Iron Theatre Company
Directed by JD Caudill
This space epic tells the tale of our reluctant hero Tim (Robert Williams*), who's been put through an emotional ringer these past few months. Tim's life takes a radical turn when an order of intergalactic nuns charge him with a quest: retrieve the Holy Gay Flame from the clutches of the evil emperor to save the race of Homosexuals and restore the balance of power in the universe. Once Tim is captured by the fabulously androgynous Ah-Ni (David Cerda*), Tim goes places he never dreamed in this ridiculous and delirious allegorical adventure.
The cast includes ensemble members David Cerda*, Sydney Genco*, Caitlin Jackson*, Tyler Anthony Smith* and Robert Williams* with Kim Boler, Taylor Dalton, Lolly Extract, Emmanuel Ramirez and Ben Stacy. Understudies include Connar Brown, Andres Coronado, Abbey Demorow, Ashley Graham, Rebecca Husk, Brian Knall, Michael Christopher Radford and Scott Sawa.
The production team includes Jonathan Berg-Einhorn (Scenic Designer), Beth Laske-Miller and Rachel Sypniewski (Costume Designers), Liz Cooper (Lighting Designer), Danny Rockett (Sound Designer), Bren Coombs (Props Designer), Jamal Howard (Choreographer), Lolly Extract/ Jabberwocky Marionettes (Puppet Designer and Puppetry), Sydney Genco* (Make-up Designer), Keith Ryan* (Wigs Designer), Carly Belle Cason (Violence Designer), Spencer Douglas Clark (Intimacy Designer), Leo Batutis and Scott Sawa (Assistant Directors), Rowan Doe (Technical Director), Jenna Raithel (Stage Manager) and Ashby Amory (Assistant Stage Manager).
*Indicates Handbag Ensemble member