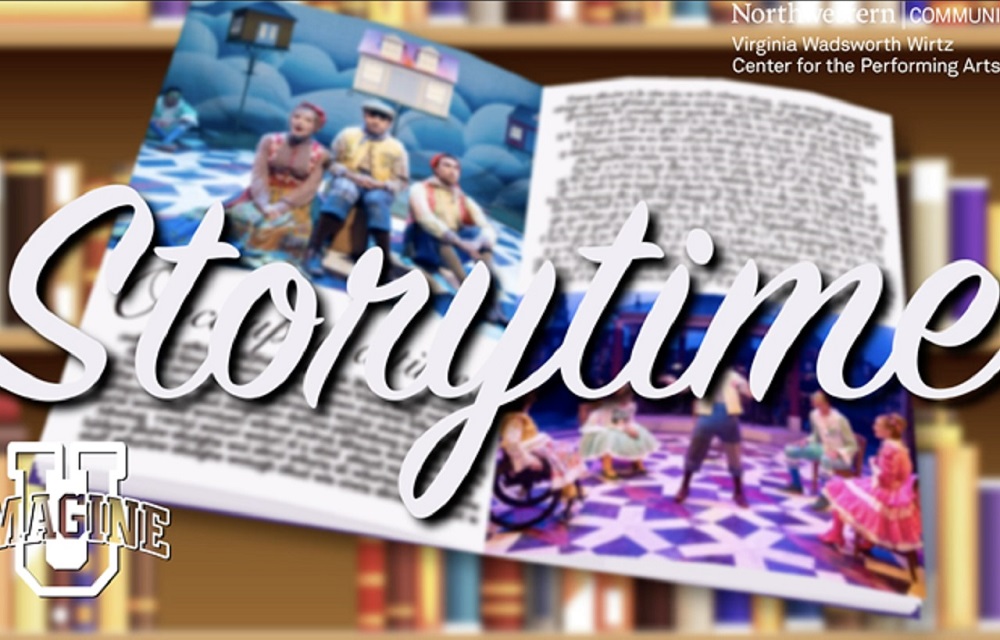 Imagine U
Children's/Family, Virtual
Runs

May 10

–

Jun 07, 2020
Imagine U Storytime, a weekly video series presented by the Wirtz Center serves to provide engaging content for families during this time of social distancing.
Imagine U Storytime videos can be accessed on the new Wirtz Center YouTube channel as part of the Wirtz Center's ongoing effort to #sharethearts and connect audiences with high-quality arts experiences across its digital channels. The weekly video installments, each lasting 15 minutes, will premiere Sundays at 6 p.m., and will remain posted for streaming after their premiere date.
The spring lineup of stories and storytellers includes:
Sunday, May 10, 6 p.m. CDT
"Knuffle Bunny," by Mo Willems, performed by Adam Brody ('22), Lucy Panush ('20) and Mia Nevarez ('20)
Sunday, May 17, 6 p.m. CDT
"At Home Adventure," with Claire Glubiak ('18), Noah LaPook ('18), Sam Linda ('20), Caroline Spikner ('18), Alex Quinones ('18), Rosie Jo Neddy ('17) and Alex Quinones ('18).
Sunday, May 24, 6 p.m. CDT
"Isn't This A Lovely Day?" performed by Northwestern theatre professor Billy Siegenfeld
Sunday, May 31, 6 p.m. CDT
"The Princess and the Mask," performed by Northwestern associate theatre professor Jessica Thebus
Sunday, June 7, 6 p.m. CDT
"A Frozen Dance Lesson," performed by Eugenie Morton ('20)