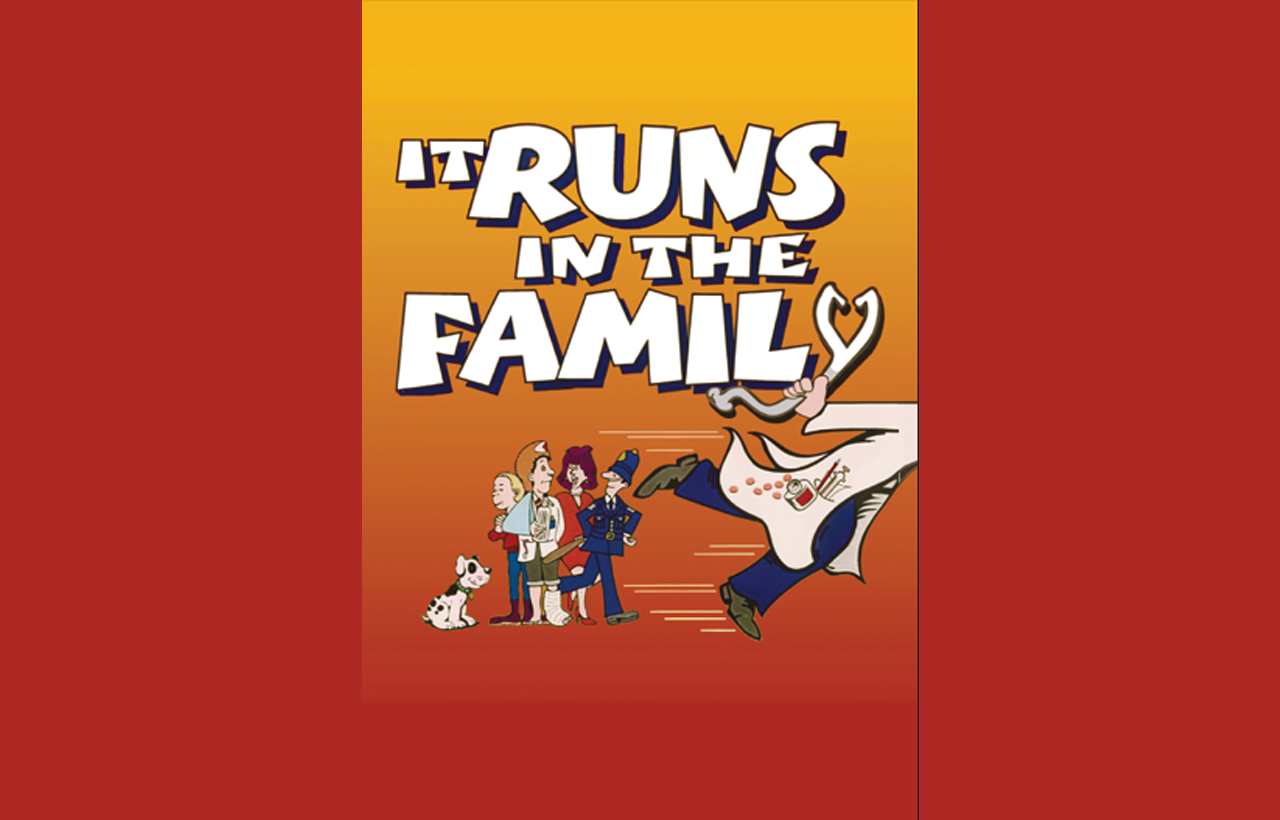 It Runs in the Family
Comedy
Runs

Nov 16

–

Dec 18, 2022
Set in a hospital, 3 days before Christmas, It Runs in the Family contains the usual assortment of farcical nuts running in and out of doors mistaking everybody for someone else, as Dr. Mortimore tries to fend off a paternity suit, an ex wife, a punkish son and various other lunatics so that he may, at last, deliver the Ponsonby Lecture in an international conference.
Written by Ray Cooney
Directed by Pat Murphy
Cast: Ray Andrecheck, Ross Frawley, Nancy Greco, Aimee Kleiman, Ed Kuffert, Philip Macaluso, Ellen Phelps, Declan Poll, Debra Rodkin, Tim Walsh, David Whitlock.
Understudies: Julie Bayer, Ben Ballmer, Chris Bruzzini, Abby Chafe
Production Team: Eric Luchen (Set Design), Elizabeth Monti (Costume Design), Samuel Stephen (Lighting Design), Jonesy Jones (Sound Design), Isabella Noe (Properties Design), Jessica Greenhoe* (Stage Manager), Jason Clark (Technical Director), Cami Tokowitz (Scenic Charge), Alex Trinh (Run Crew) and Scott Phelps (Production Manager).