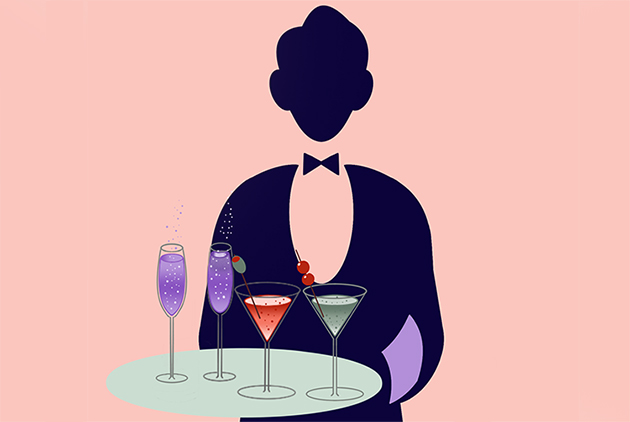 Jeeves Intervenes
Comedy, Literary Adaptation
Runs

Nov 02

–

Dec 04, 2022
The pleasure-seeking and marriage-averse Bertie is desperately trying to avoid his ferocious Aunt Agatha or "she who chews broken bottles; she who kills rats with her teeth. In tow with Bertie's aunt is Gertrude Winkleswoth-Bode, a strong-minded single woman with a penchant for Nietzsche. However, when Bertie's impecunious pal, Eustace Bassington-Bassington becomes smitten with Gertie, Jeeves sees a pathway to avoid disaster…providing they can also avoid Eustace's irascible Scottish uncle, Sir Rupert Watlington-Pipps. Filled with all the sly word play and manic antics you've come to expect, this is the pitch-perfect Jeeves story we all need.
Tickets are $29 – $59.
Please review our current vaccination & masking policy HERE.
Adapted by Margaret Raether
Directed by Michael Goldberg
Featuring Christian Gray, Jim McCance, and Lydia Berger