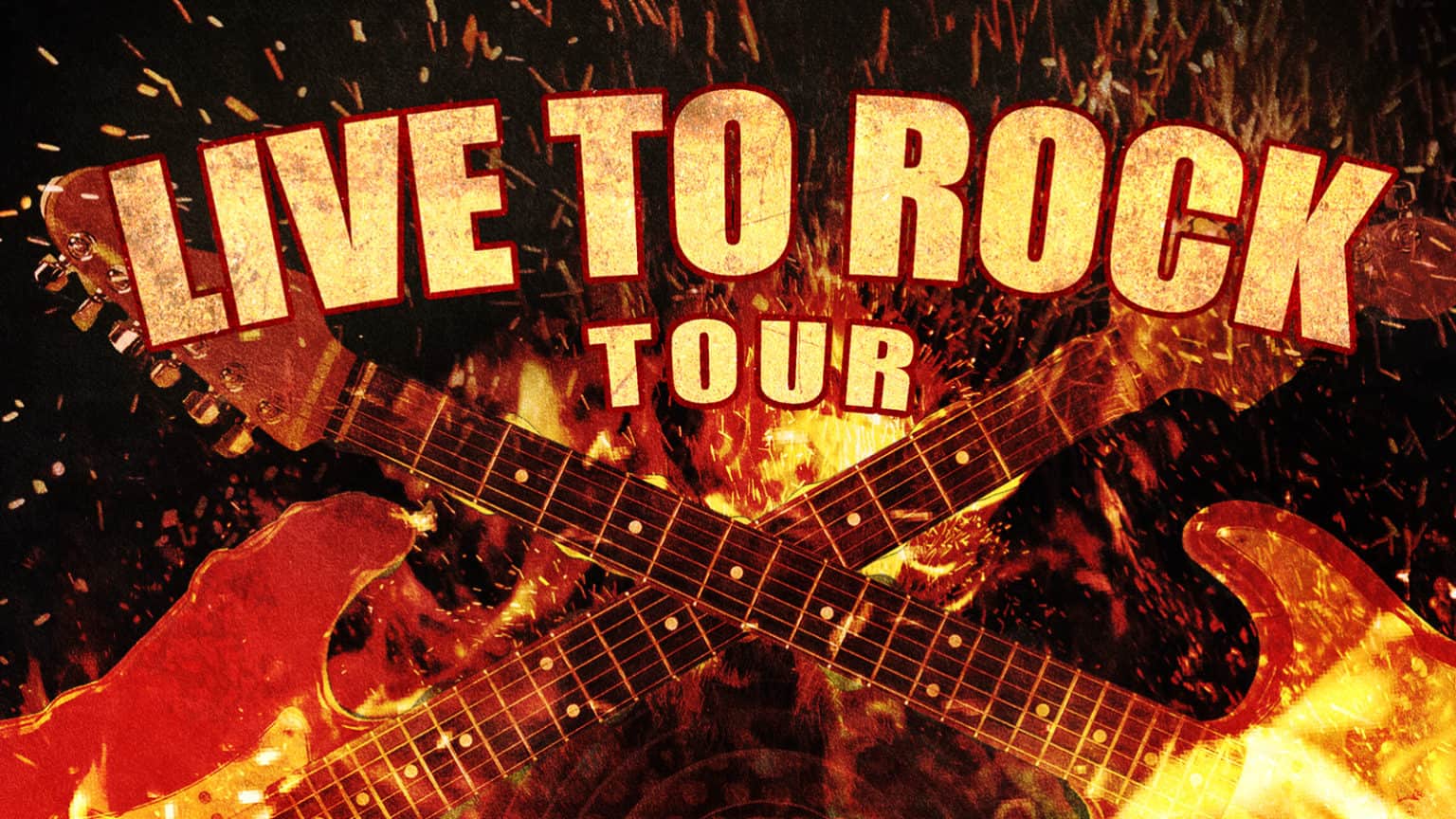 LIVE TO ROCK-Skid Row, Warrant, Quiet Riot
RiverEdge Park
360 N. Broadway St.
Aurora, IL 60505
Music
New Jersey kids, Skid Row, punk and metal attitude, determined to conquer the world. All for one, banded together with single-minded purpose. The battlefield was the stage, the songs their arsenal in an us-against-them musical coup d'état. Top Ten singles with "I Remember You" and "18 and Life" Gold and multi-platinum sales. Their second Album "Slave to the Grind" debuted at No. 1 on the Billboard 200 album chart. The world was theirs, the rebellion won and toured extensively until 1996.
Skid Row returned to the big stage — literally — opening for Kiss in 2000. Exhilarated to tour with the heroes who rallied them in the first place, the band was reinvigorated by being underdogs who needed to come out fighting to prove themselves. "When we put the band back together, we needed to reintroduce Skid Row as relevant without relying too much on past success," explains bassist Rachel Bolan. "We wrote songs and hit the road. We sunk our heart and soul into it, letting people know we weren't doing it for lack of anything better to do." Their rebellion continues. United World Rebellion starts now.
Big-haired, leather-wearing rockers, Warrant gained international popularity with their double-platinum debut Dirty Rotten Filthy Stinking Rich. The chart-topping power ballad "Heaven" reached No. 1 in Rolling Stone and No. 2 on the Billboard Hot 100.  Glam metal in nature, the band's catchy, yet melodic sound, has blazed the trail for over 30 years of sweet surprises, including five albums reaching world-wide success with international sales of over 10 million.
Experience the glitz and glamour of tracks like "Cherry Pie", "I Saw Red" and "Uncle Tom's Cabin" among other hard rock offerings, sure to have you singing.
The story of QUIET RIOT begins in 1980 when Kevin DuBrow formed a new band under his own name, working with Frankie Banali and a variety of musicians over the next few years before signing with Pasha/CBS Records, recycling the QUIET RIOT moniker, and recording the album "Metal Health" at a time when new wave was king, and no other record company would consider a heavy metal band. The album "Metal Health" was released in 1983 and jumped over Michael Jackson's "Thriller" to become the first heavy metal album to reach number one on the Billboard charts. The band became MTV darlings on rotation every half hour. The single "Cum on Feel The Noize" peaked at number five and "Metal Health" (Bang Your Head) became a monster hit. The album surpassed ten million in worldwide sales before the record company stopped counting. Their follow up album "Condition Critical" also went multi-platinum and spawned the hits "Mama Weer All Crazy Now" and "Party All Night".
In 2007 singer Kevin DuBrow passed away. After careful consideration and with the blessing of the DuBrow estate, Banali reformed the band in 2010. The emotional journey was chronicled in the documentary "QUIET RIOT: Well Now You're Here, There's No Way Back" that aired on Showtime for two years starting Jan 29th, 2015. In 2019 Frankie Banali was diagnosed with pancreatic cancer. He selected Johnny Kelly from Type O Negative to fill in for him. Since Frankie's passing Johnny has continued on in his place. QUIET RIOT 2022 consists of Sarzo, Kelly, vocalist Jizzy Pearl from Love/Hate and Adler's Appetite, guitarist Alex Grossi who's been in the band since 2004.