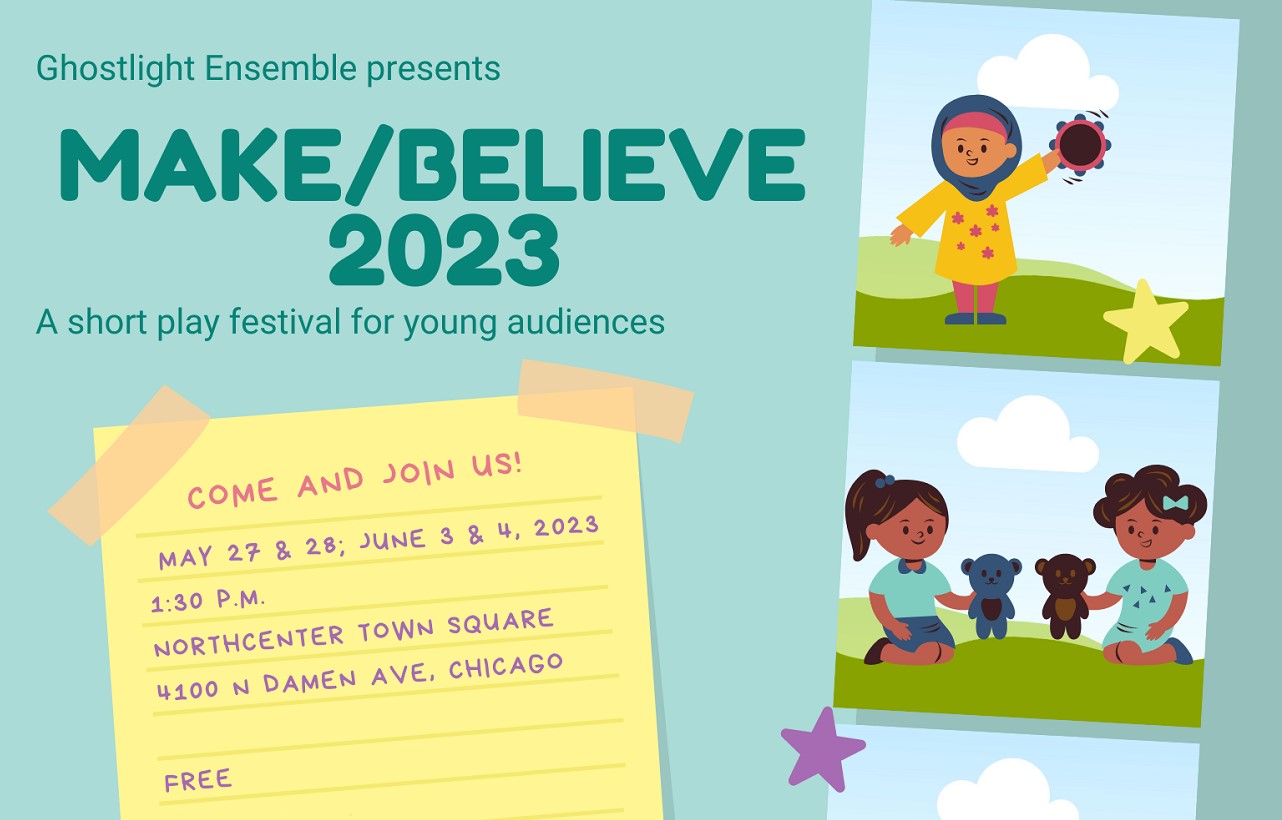 Make/Believe 2023: A short play festival for young audiences
Children's/Family
Runs

May 27

–

Jun 04, 2023
In May and June, Ghostlight Ensemble will present the fourth installment of its popular Make/Believe play festival for young audience at the NorthCenter Town Square.
The five short plays by playwrights from Chicago and beyond feature an ant who wishes to explore the world beyond her family's territory, a grandmother and granddaughter superhero duo, the best slide in the world, a supportive tennis racket and a helpful house spirit. Infused with the power of believing in yourself, new adventures and family bonds, the five stories that make up this year's festival are filled with characters who face the types of struggles modern children will recognize from their own lives.
All five plays will be produced on each day of the festival at the NorthCenter Town Square – an outdoor space in the heart of the NorthCenter neighborhood. Some seating will be available, but audience members are encouraged to bring their own chairs and picnics. The show is free, but donations are always appreciated.
Produced by Caryn Brieschke
Playwrights: Maria Burnham, Juliet Kang Huneke, Kwik Jones, Janine Sobeck Knighton and Lori Taylor
Directors: Kate Sullivan Coombs, Whitney Minarik, Karina Patel, Eileen Tull and Lo Williams