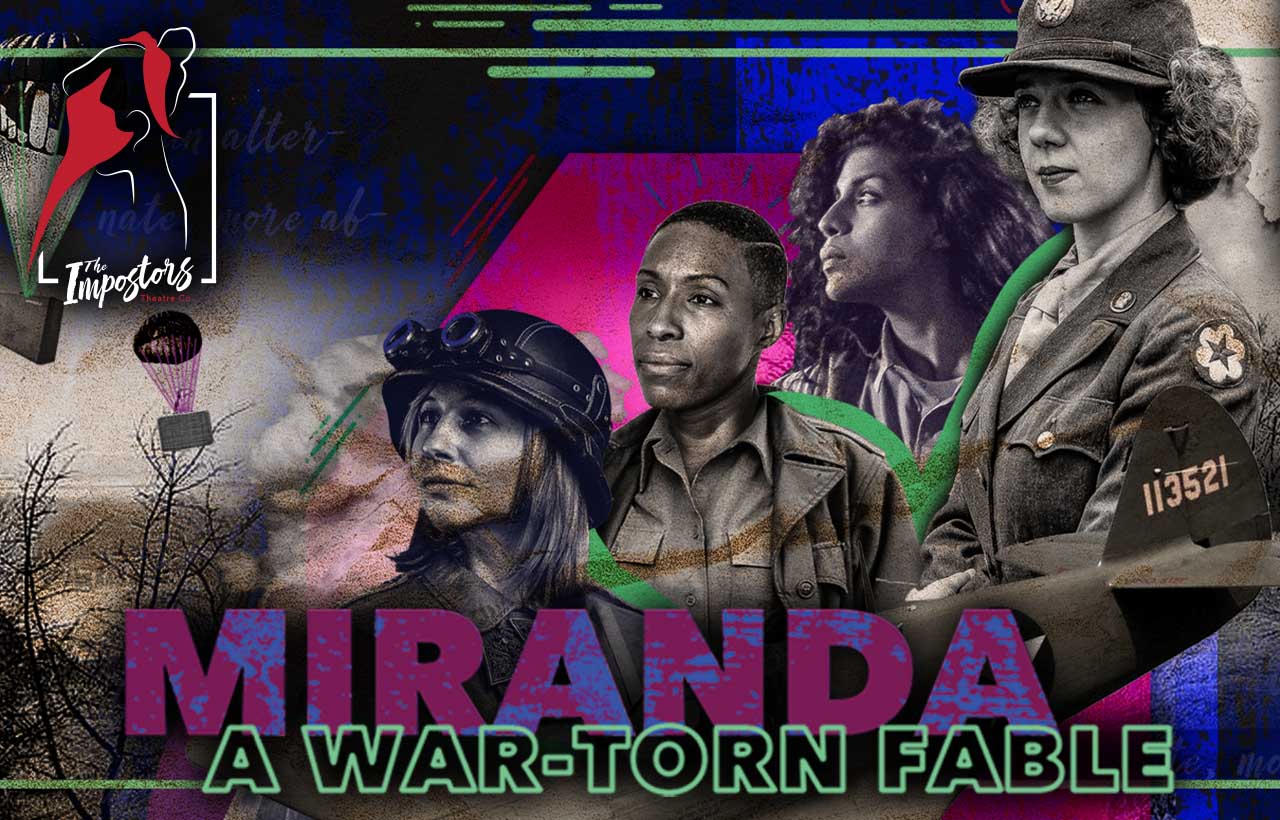 Miranda: A War Torn Fable
Musical
Runs

Feb 17

–

Mar 04, 2023
In an upside down version of the world, a great war has left everything destroyed and disjointed. Now, in its aftermath, civilians and soldiers live amongst the ruins of a perpetually night-soaked land that was once full of light and color. Some live in the skeletons of homes left behind, while others travel in search of family or whatever wind will take them far.
At the forefront of this desolate place, a girl named Amelia unpacks her mother's suitcase and discovers a photograph of a young woman holding her as a baby. She learns it is her sister Miranda who ran away 10 years ago, and Amelia's parents are doubtful she's survived the war. Thirsty for answers, Amelia sets out on a high-flown journey to reunite with the sister she's never known.
An original musical written and composed by Dominick Vincent Alesia, Miranda: A War-Torn Fable follows a new, action-packed adventure unfurled in the spirit of journeys to Oz and Wonderland. Traversing terrains both frightening and fantastic with a kaleidoscope of colorful characters and a backdrop of music that pays homage to familiar favorites, this story promises to tether audiences to the force of song, family, and the heroine's journey. Make the moon a map and join us.
The Cast
Carter Rose Sherman as Amelia
Kayla Higbee as Miranda
Victoria Olivier as Mother/Postwoman/Prophetess/Mrs. Severhead
Gabe Reitemeier as Father/Postman/Mr. Severhead
Whitney Ann Bates as Ludella
Anna Roemer* as Felix
Becky Valek* as Tommy-Gun Talia/Luna
Chih-Jou Cheng as Tiger/Stella
Eric Desnoyers as General Brandt/Gatekeeper/Masquerader
Ethan P. Gasbarro* as First Soldier
Sam Martin as Second Soldier
The Crew
Stefan Roseen* as Director and Sound Designer
Dominick Vincent Alesia* as Playwright, Composer, Librettist, and Music Director
Rachel Borgo* as Stage Manager
Victor Lopez* as Hair & Makeup Designer
Anna Roemer* as Choreographer
Kayla Belec* as Costume Designer
James Eric Roseen as Master Carpenter
*denotes ITC ensemble member