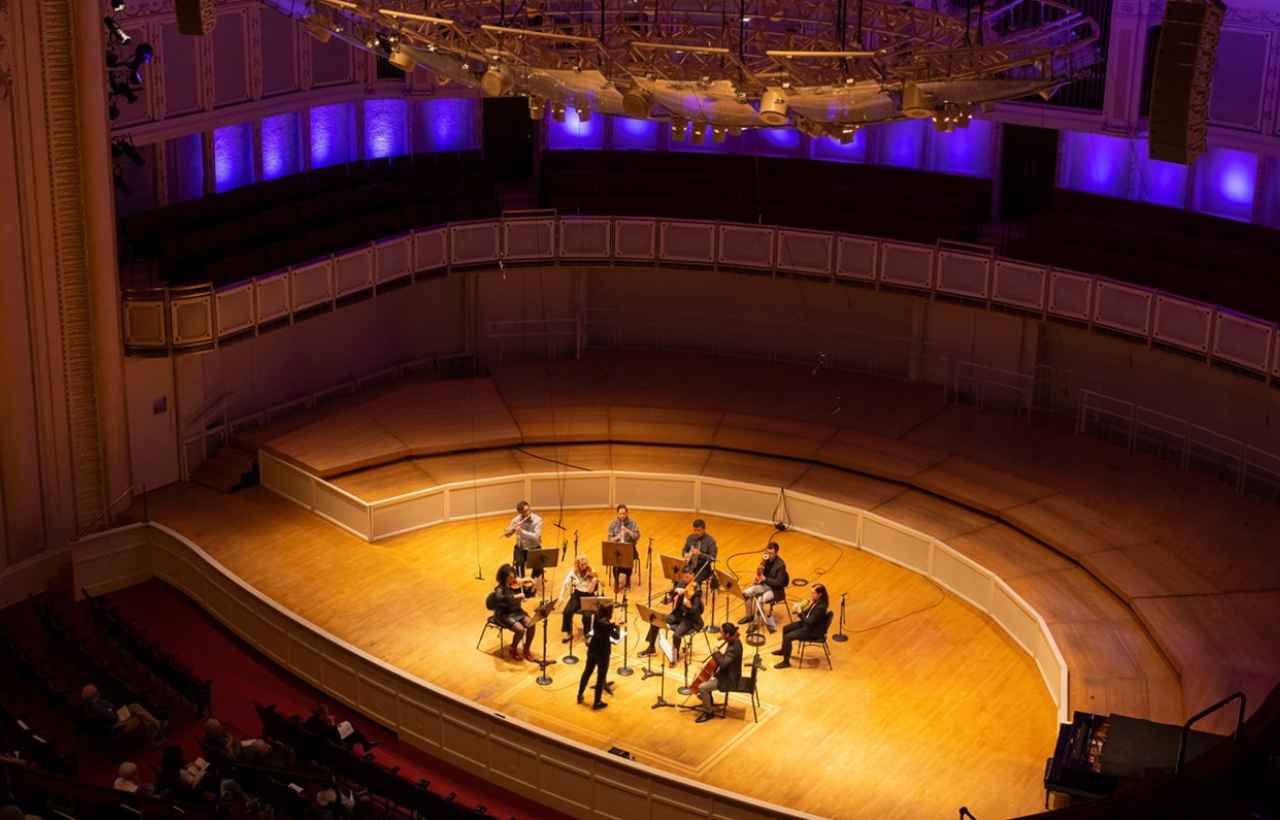 Montgomery and the Blacknificent 7
Orchestra Hall at Symphony Center
220 S. Michigan Ave.
Chicago, IL 60604
Music
The opening of the 2023/24 CSO MusicNOW season illuminates works by a dynamic collective of Black composers, the Blacknificent 7. Highlights include the world premiere of The United States Welcomes You by Jasmine Barnes, Damien Geter's Annunciation — featuring Chicago favorite Russell Thomas, "a voice that marries Wagnerian stamina and Italianate beauty" (Wall Street Journal) — and Dave Ragland's Eight Tones for Elijah, a loving tribute to young violinist Elijah McClain, who was killed by the police on his walk home. Nimble and accomplished improvisers, CSO Mead Composer-in-Residence Jessie Montgomery and Carlos Simon perform of-the-moment interludes, woven between each piece on the program.
Curated by Mead Composer-in-Residence Jessie Montgomery.
Please note that this program includes content intended for mature audiences.