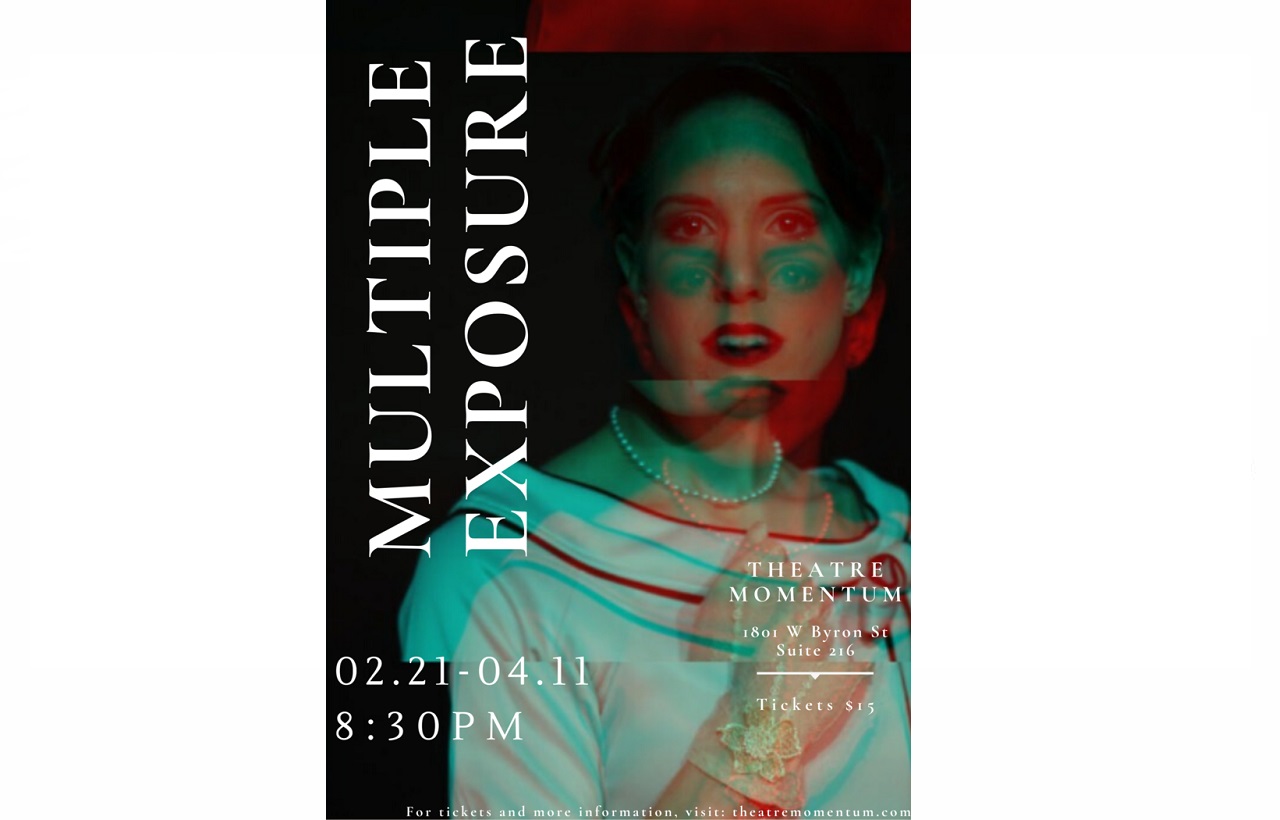 Multiple Exposure
Comedy/Drama, Improv, New Work
Runs

Feb 21

–

Apr 11, 2020
Theatre Momentum's signature form, Multiple Exposure, is an instant theatre production, unfolding in harmony. These talented actors will thematically blend three individual one-act plays, overlapping with one another like a multiple exposure photograph.
Six Actors. Three stories. One stage. Real time.
MULTIPLE EXPOSURE is a rotating cast of Theatre Momentum's Company: Allison Asher, Peter Athans, Charlotte Atlee, Jamie Custer, Corey Drennon, Michael Fiddler, Corey Haines, Madison Hill, Haylee Pasche, Brenton Pfaff, Joe Sergio, Ben St. John, and Maiya Swedberg. Directed by Tony Rielage.