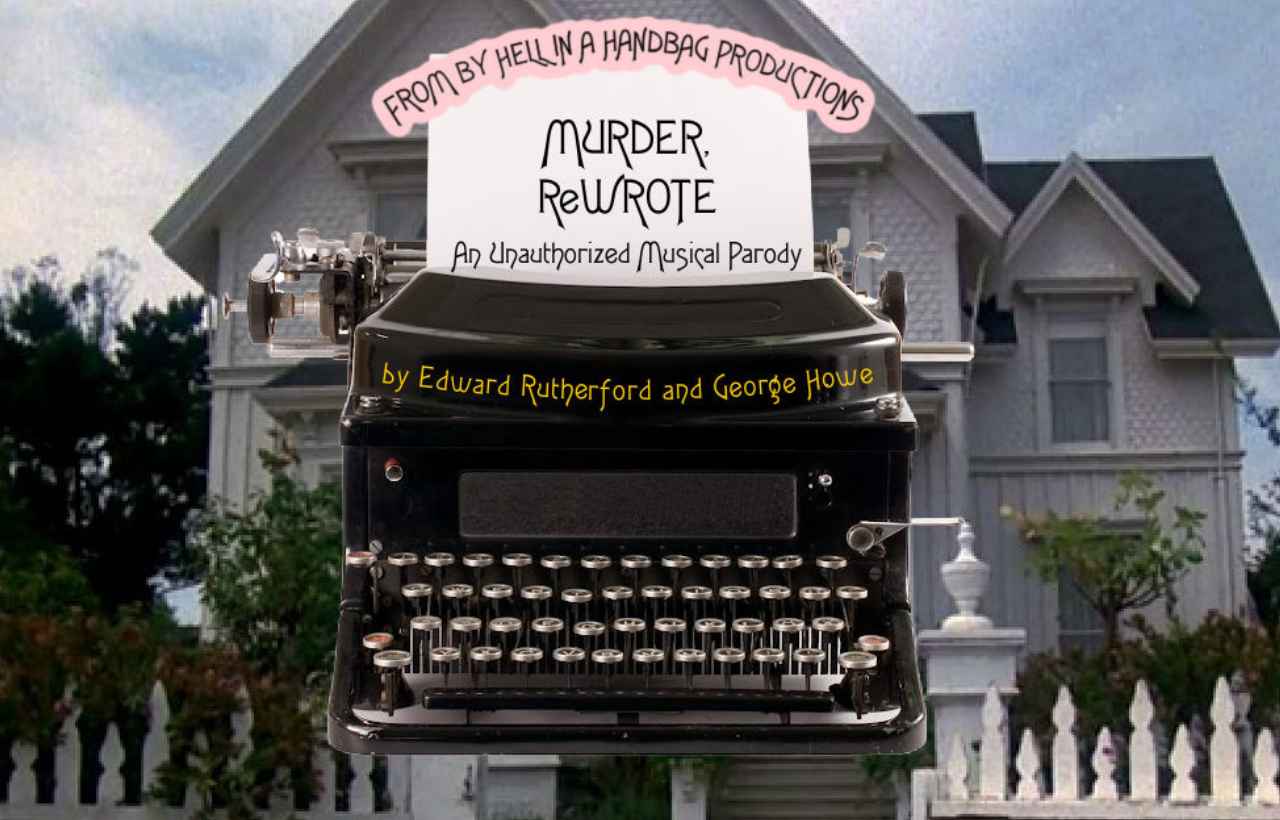 Murder ReWrote
Comedy, Musical, New Work
Runs

Aug 10

–

Sep 17, 2023
Hell in Handbag tops off its 2022-23 season next summer with yet another world premiere – Murder, ReWrote created and written by Ed Rutherford and George Howe with Hell in a Handbag in mind.
In this affectionate musical parody of a certain well-known syndicated TV show, a widowed Maine mystery writer becomes embroiled in murder and mayhem when she visits a faded movie star's mansion in the Hamptons along with her nephew, Grady.
The show feature Handbag ensemble members David Cerda, Ed Jones and Tyler Anthony Smith with Britain Shutters as Bessica Feltcher.
By Ed Rutherford and George Howe
Directed by Anthony Whitaker
Music Director- Andrew Milliken
Set Design- Rose Johnson
Lighting Design- Liz Cooper
Stage Manager- Ashby Amory
Wigs Design- Keith Ryan
Make-Up Design- Sydney Genco
CAST- Mark Bartishell, David Cerda, Grant Drager, Ed Jones, Caroline Kidwell, Cathy McNamara, Matt Patrick, Britain Shutters, Tyler Anthony Smith