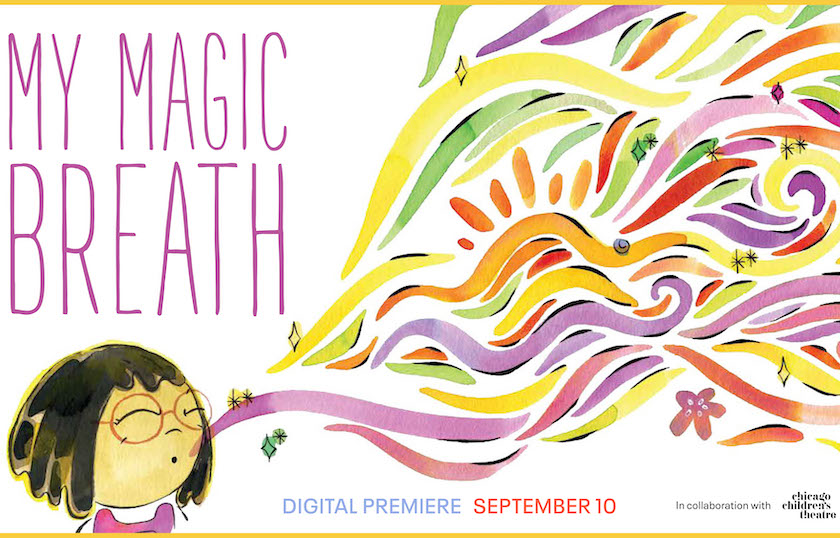 My Magic Breath
Virtual
Runs

Oct 09, 2020

–

Apr 30, 2021
My Magic Breath helps children—along with their parents, caregivers and teachers—harness the calming and restorative power of mindful breathing. This virtual program beautifully integrates animated illustrations, solo performances by musicians of the Chicago Symphony Orchestra and narration by Chicago's first lady and learning specialist Amy Eshleman to support resilience and social and emotional well-being during this time of uncertainty.
Written by New York Times bestselling-author Nick Ortner and Alison Taylor and illustrated by Michelle Polizzi, this virtual program is a collaboration between the Negaunee Music Institute at the Chicago Symphony Orchestra and Chicago Children's Theatre.
The 15-minute video, for children ages 4 to 8, will premiere Thursday, September 10 at 10 a.m. CT as part of the Chicago Public Library's "Live at the Library" series, its digital story time that has streamed live daily since April to help keep Chicago's kids engaged and learning while schools are closed. Visit the library's Facebook page, to watch the digital world premiere screening. Following the premiere, My Magic Breath will be posted for free, on-demand online streaming.