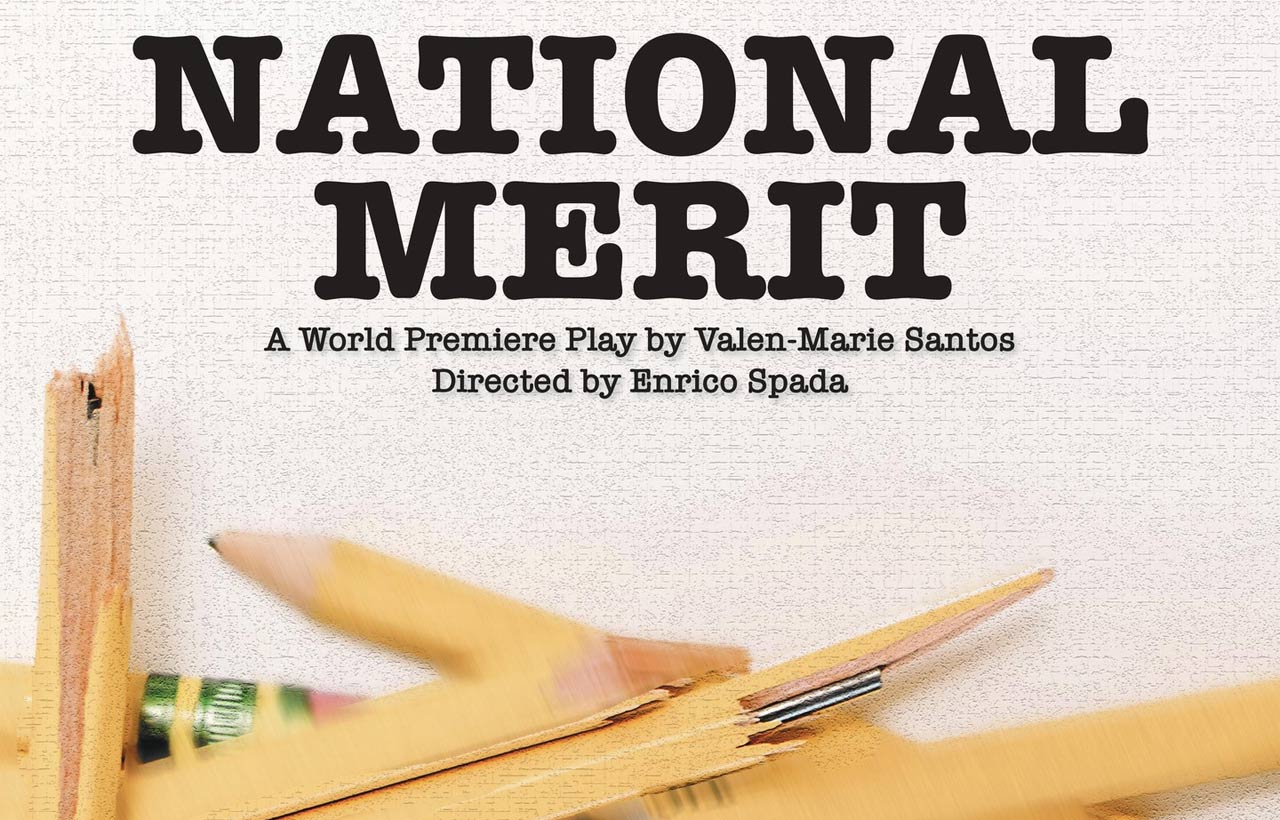 National Merit
Drama, New Work
Runs

Aug 25

–

Sep 25, 2022
In National Merit, seven students embark on an intensive PSAT prep program in the hopes to become National Merit Scholars. As the pressure rises, these high school juniors question what it means to achieve National Merit status, who gets to achieve it, and what it costs. With humor and heart, playwright Valen-Marie Santos scrutinizes academic achievement, socioeconomic privilege, and racial injustice within a private school setting.
The September 4 & 11 at 3pm performances will utilize open captions
By Valen-Marie Santos
Directed by Enrico Spada
CAST: Juan Gonzalez Machain as Alex, Maddie Powell as Ariana, Tatiana Bustamante as Camila, Alex Rocha as Cisco, Justin Kuhn as Jax, Magdalena Dalzell as Jenny, Amber Washington as Melissa, Sripadh Pulligilla as Yash.
UNDERSTUDY CAST
Ciara Hickey (U/S Jax and Ariana), Ella Leon (U/S Camila), Edgar Lopez (U/S Cisco), Danielle Kerr (U/S Jenny), Alani Gross-Roberts (U/S Melissa)
PRODUCTION TEAM
Produced by Elizabeth Swanson, Dramaturgy by Gabriela Furtado Coutinho, Choreography by Tommy Rivera-Vega, Scenic Design by Shayna Patel, Lighting Design by Henry Muller, Costume Design by Liliana Otero, Sound Design by Payton Kaye and Vija Lapp, Properties Design by Noah Elman, Assistant Directed by Rafael López, Production Managed by Dalton Long, Stage Managed by Anna Margevich, Assistant Stage Managed by Nate Ridgely, Executive Director: Sana Selemon.