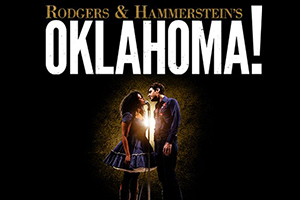 Oklahoma!
In-Person, Indoor, Musical
Runs

Jan 11

–

Jan 23, 2022
This is OKLAHOMA! as you've never seen or heard it before—reimagined for the 21st century. Funny and sexy, dark and jolting, this acclaimed production of OKLAHOMA! "lets us experience Rodgers and Hammerstein's greatness anew." (The New Yorker).
Stripped down to reveal the darker psychological truths at its core, this production tells a story of a community circling its wagons against an outsider, and the frontier life that shaped America. Upending the sunny romance of a farmer and a cowpoke, this OKLAHOMA! allows the classic musical – and our country – to be seen in a whole new light. "This production shocked me and moved me," raves Frank Rich of New York Magazine.