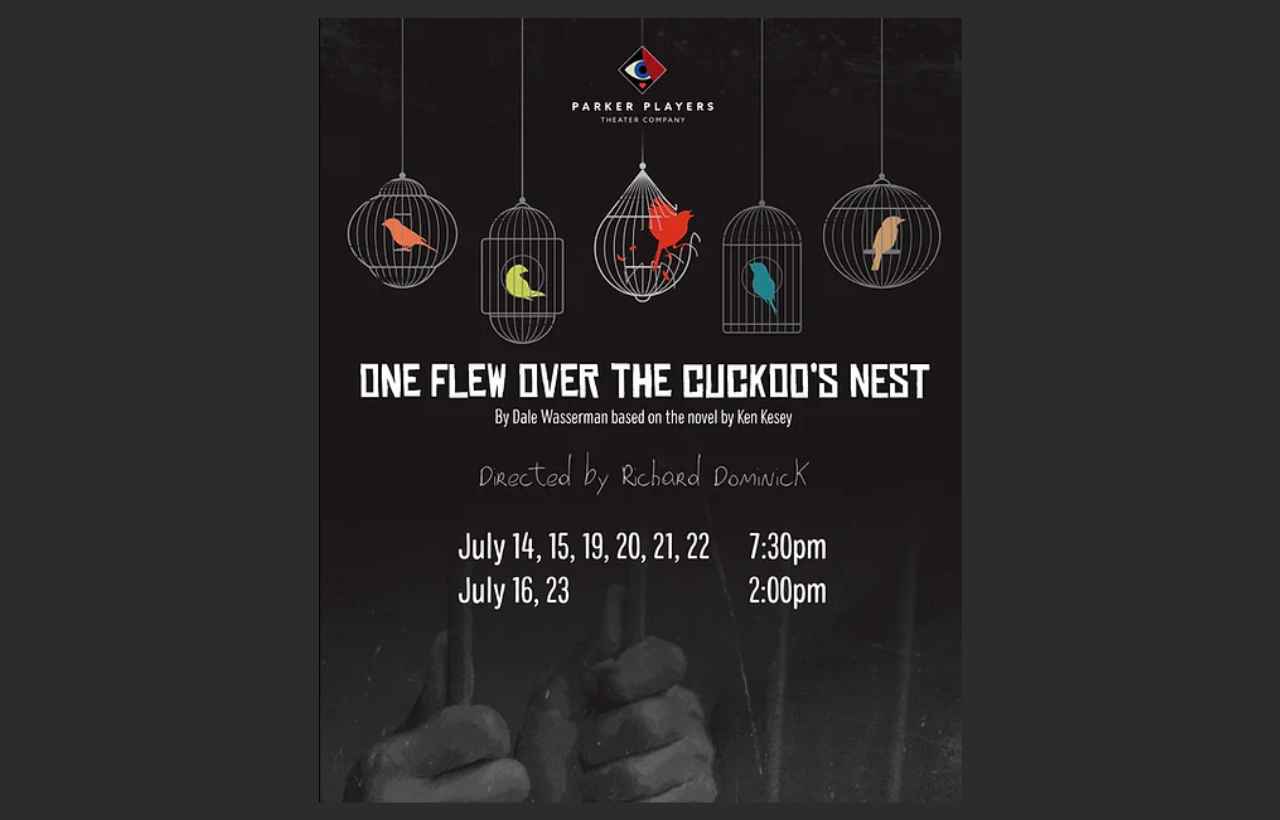 One Flew Over the Cuckoo's Nest
Comedy
Runs

Jul 14

–

Jul 23, 2023
One Flew Over the Cuckoo's Nest is a classic American play written by Dale Wasserman, based on the novel of the same name by Ken Kesey. The play is now playing at the Parker Players Theater Company, and it tells the story of Randle McMurphy, a rebellious and charismatic criminal who fakes mental illness to serve his sentence in a psychiatric hospital instead of a prison.
Once admitted to the hospital, McMurphy clashes with the authoritarian Nurse Ratched, who rules over the ward with an iron fist and keeps the patients under strict control through a combination of medication and psychological manipulation. McMurphy becomes a source of inspiration and hope for the other patients, who gradually start to resist Nurse Ratched's regime and assert their own identities.
As the power struggle between McMurphy and Nurse Ratched intensifies, the play raises important questions about authority, conformity, and the value of individual freedom. Through a mix of humor, drama, and poignant moments, One Flew Over the Cuckoo's Nest explores the human condition with compassion and insight, making it a timeless masterpiece of American theater.
Directed by Richard Dominick