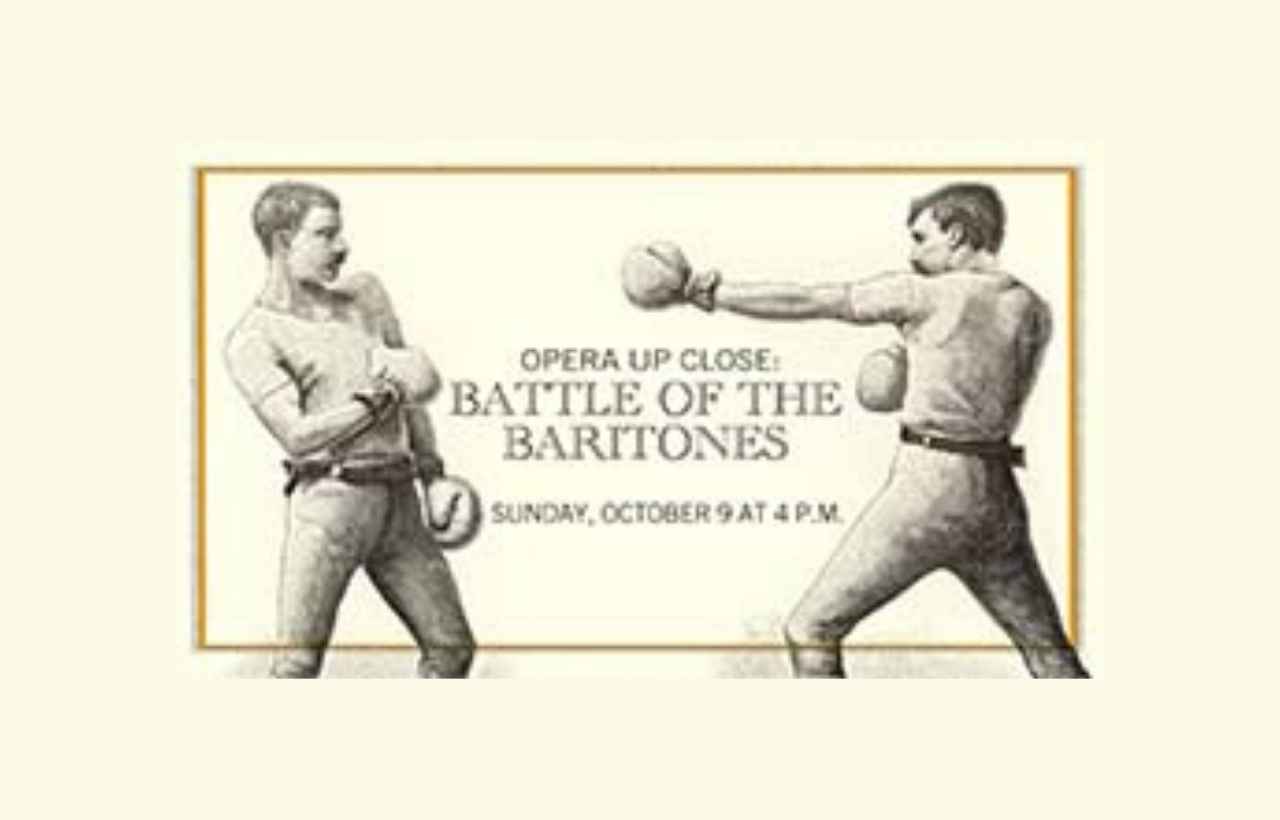 Opera Up Close: Battle of the Baritones
Center for Performing Arts at Governors State Univ
1 University Parkway
University Park, IL 60484
Cabaret, Opera
The Battle of the Baritiones is coming to the Center! Two baritones enter the ring but who will be victorious? Your favorite host, John Concepción, hosts a showdown between some of the best baritones in Chicagoland.
Featuring Evan Bravos, Michael Cavalieri, Nick Ward, and Jonathan Wilson performing selections from Puccini, Mozart, Verdi, Korngold, Bernstein, and more!
Experience the power of the unamplified human voice and a culinary sampling while seated on stage with the performers!
Limited On Stage Cabaret Seating!