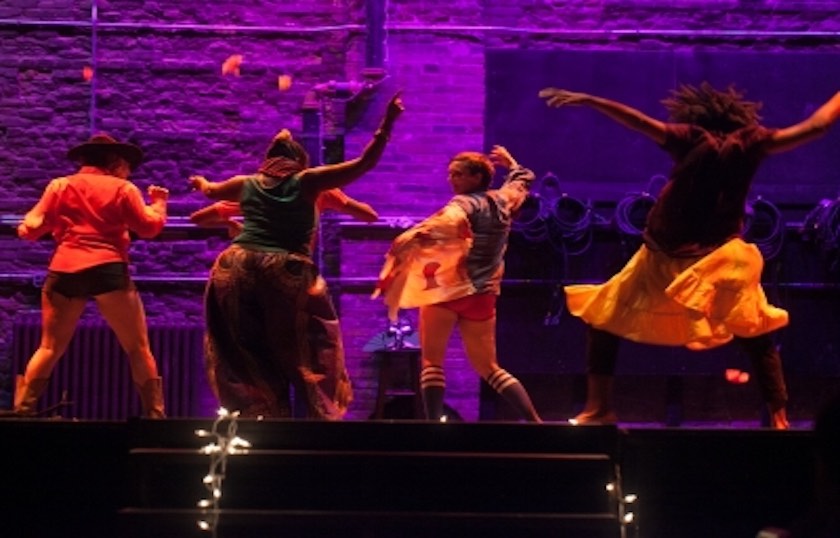 Pivot Arts Festival: Reimagining Utopia – A Performance Tour: Live, Multi-Arts Experience
Dance, In-Person, Indoor, Performance Art
Runs

May 21

–

Jun 05, 2021
The ninth annual Pivot Arts Festival: Reimagining Utopia will take place May 21 – June 6 in both live and virtual spaces! A celebration of contemporary performance, this year's festival presents 12 selected artists and artistic groups commissioned to create video installations or small, live works responding to the theme of reimagining a better world post-pandemic.
The Utopian Performance Tour is an in-person event where small groups of masked audiences will be led through spaces as if moving through a gallery exhibition of video installations and small, live works. This collection of artistic experiences was inspired by the theme of the 2021 Pivot Arts Festival, Reimagining Utopia.
Performances will take place starting at the Edge Theater Off Broadway entrance 1133 W. Catalpa in Chicago, May 21 – June 5, with staggered start times.
PARTICIPATING ARTISTS AT THE EDGE THEATER AND COLORCIRCLES STUDIO INCLUDE:
Christin Eve Cato (playwright) presents A Woman's Armor-world premiere live theatre performance
Danielle Ross (with Mike Treffehn) presents Granular Peripheries-previous and new live dance performance
Ishti Collective presents Prana by Tuli Bera, Preeti Veerlapati and Kinnari Vora-world premiere live dance performance
Maggie Kubley and Minnie Productions present Come Over-world premiere video installation
Propelled Animals present state(d) by Barber, Heidi Wiren Bartlett, Esther Baker-Tarpaga and Raquel Monroe—world premiere video installation
SolAR* presents Portal to New Earth by Nefertiti Abdulmalik—world premiere video installation