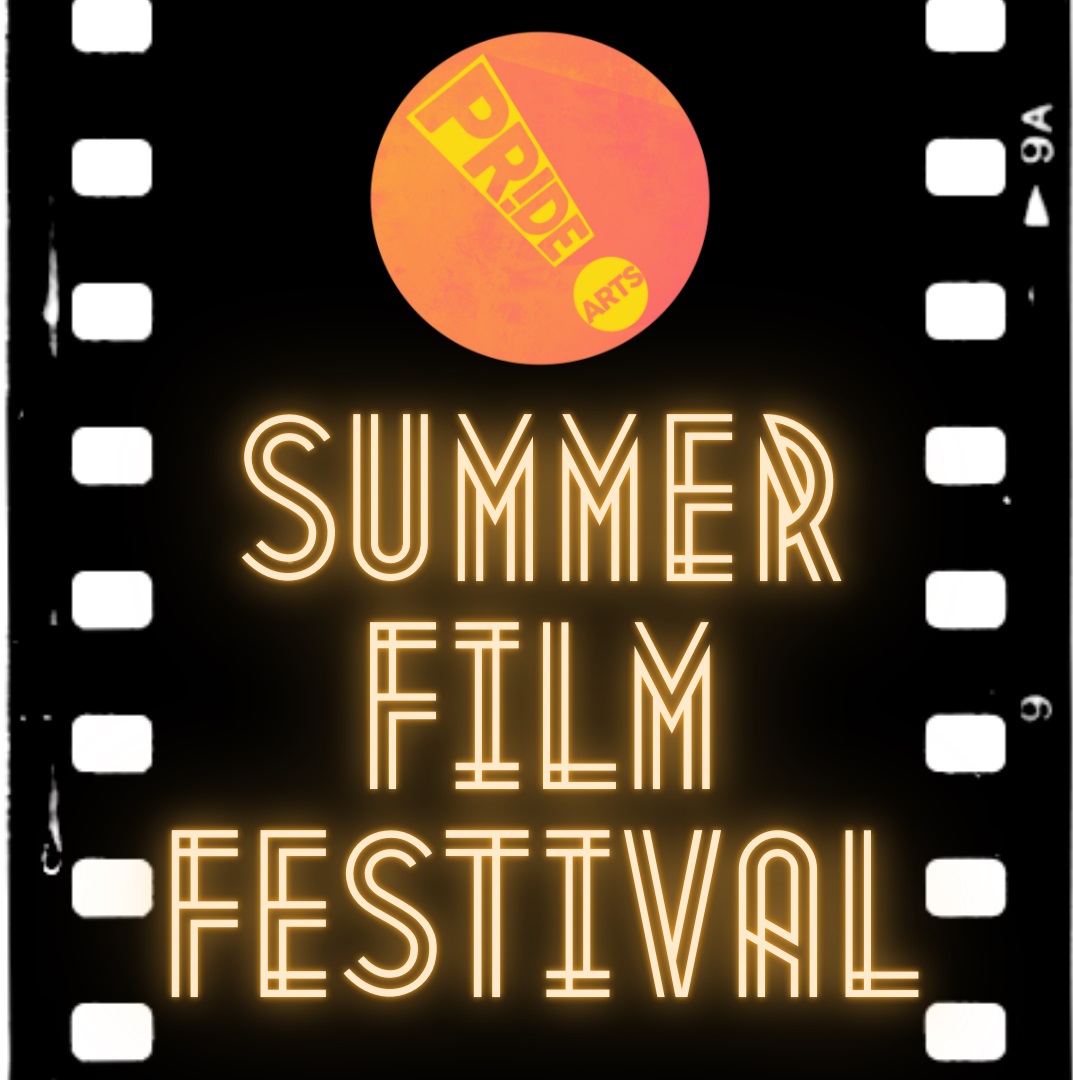 PrideArts Summer Film Festival – Program C
Virtual
Runs

Aug 01

–

Aug 07, 2021
A film festival of 29 films from eight countries that will stream online in four separate programs, each available online for one week. The unusually diverse selection of films was chosen by a PrideArts panel that reviewed hundreds of submissions. The films explore a range of queer life topics in genres that range from comedy and drama to science fiction, Zoom dating, Star Trek fandom, and modern dance. The 28 short films from eight different countries will be shown over three separate programs of approximately two hours per program, with each program streaming for one week. The four-week festival will conclude with a weeklong streaming of BOY MEETS BOY, a new feature film by German filmmaker Daniel Sanchez Lopez that has earned acclaim in international festivals and is set to enjoy a theatrical release in Europe. Sanchez Lopez's film follows two young men – a Brit and a German – who meet online for sex, but who develop a deeper connection over one long night in Berlin.
Access to each program of shorts and to BOY MEETS BOY is $12.00, which will grant viewing of the program or feature purchased for a full week – allowing audiences greater flexibility in viewing the films at their leisure.
PROGRAM C – Streaming August 1 – 7, 2021
A FIRE THAT NEVER DIES (USA, 6:58). Written and directed by Chheangkea Ieng.
A young man becomes infatuated with his upstairs neighbor after believing that his late mother has sent him.
COMPOSITIONS FOR UNDERSTANDING RELATIONSHIPS (USA, 5:30). Directed by David De La Fuente.
"A Love Letter"
EDEN (Mexico, 15:00). Written and directed by Tavo Ruiz.
Eden is the queer re-tale of Adam and Eve's story in modern times. A visually striking story about first love situated in Berlin.
FAMILY MISFORTUNES (UK, 11:11). Written by Aidey Pugh, Directed by Joseph Burke.
When father and daughter just want to be loved for who they are.
FROZEN OUT (USA, 5:00). Written by Hao Zhou and Tyler Hill, Directed by Hao Zhou.
An émigré retreats to frozen prairies, forests, and swamps, trying to find a meaningful story and escape the anxieties of dislocation. Delivered as a film-letter to the protagonist's sister in rural China, the film considers his queer self-exile as well as identities that were too difficult to express back home.
IN[APP]LICABLE (USA, 11:08). Written and directed by Cam Owen.
After moving from small-town Louisiana to New Orleans, Ted navigates the city using a dating app.
MORE OF SOMETHING (USA, 18:00). Written and directed by Kevin J. Nettles.
Two guys meet for a hook-up, but find there is something more, if you are open to it
ROADKILL (USA, 15:00). Written and directed by Aliza Lorraine Brugger.
Tillie's lonely life as a roadkill removal worker is destabilized when Wanda, a lively stranger, comes to town.
THE MORE THINGS CHANGE (USA, 16:00). Written and directed by Debra F. Simone.
For the longest time, Dana thought transition would change everything…but she's still grinding it out at work, dealing with a crazy boss, and has no time for family, friends, or any fun at all.
THE UNSURE MASSEUR (USA, 14:00). Written and directed by Reid Waterer.
A young man considering a career as a masseur visits one and ends up learning more about the job than he ever imagined. Alternate synopsis: Trapped in our gig jobs economy, an aspiring masseur learns the sacrifices required from an experienced massage therapist.