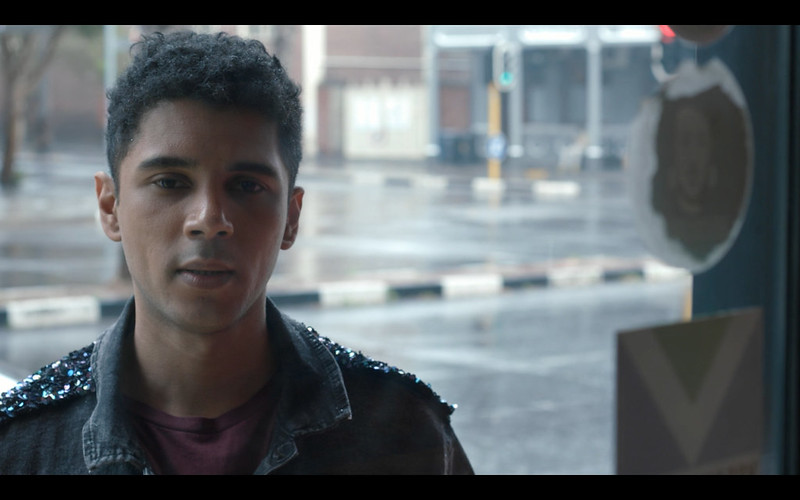 PrideArts Summer Film Festival – Week 1
Virtual
Runs

Jul 05

–

Jul 12, 2022
Five short queer-themed films from the US, Canada, South Africa, and Tunisia.
A BLOOM (Republic of South Africa, 24:00). Directed by Antony Rangel Coll.
Nick just got back home after spending three months at a therapy center. He is determined to leave all the pain inflicted by his previous love behind. After going out with his two friends to a local bar, Nick sees love across the room again, shyly smiling at him. The strange visit of the past and the sweet gaze of a stranger will finally make him sink to the bottom of his heart and be reborn.
HOLD THE LINE (USA, 36:47). Directed by SB Gamble.
A couple find themselves in the throes of pandemic and social unrest in May of 2020.
NIDHAL (Tunisia, 10:30). Directed by Bassem Ben Brahim
Between reality and animation, the story of Nidhal is told, a young homosexual Tunisian who  defended individual freedoms in Tunisia through his work in radio. He found himself under a  lot of pressure which forced him to leave the country and seek asylum in the Netherlands.
PRAY THE GAY AWAY (USA, 11:27). Directed by Chang-Min Jonathan Hyon.
Danny, a queer, Korean high schooler, becomes invisible after an intense prayer group literally prays the gay away. Will he ever be seen again?
STRANDED (Canada, 13:00). Directed by Emile Viens.
After its space pod crashes, an alien telepathically calls for help, causing a grieving man to have hallucinations of his deceased boyfriend.