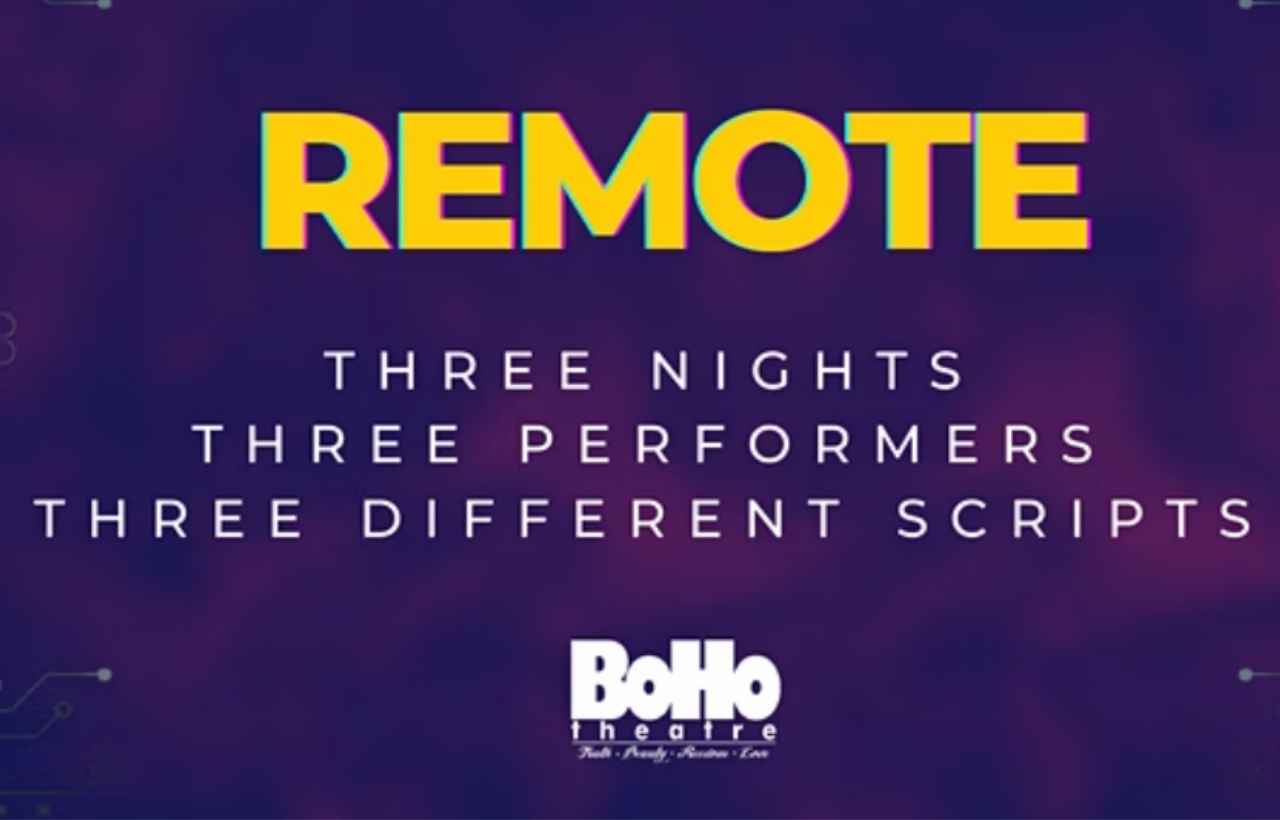 Remote
New Work
Runs

Jul 15

–

Jul 17, 2022
A lot has happened since March 2020. How do we connect when we cannot share the same physical space? How do we communicate when we feel like no one is listening? How do we move forward when the world seems to be crumbling all around us? Why do we move forward?
During the pandemic we moved, quit jobs, fell in and out of love, learned new skills and discovered new dreams. Amidst the discomfort, the distancing, masking, and learning to live in the unknown, we found that one way or another, we changed.
To celebrate and share in these stories, BoHo Theatre is producing REMOTE, a theatrical experience devised and directed by Ruben Carrazana. Three storytellers will discover one another's stories live onstage. Each night one ensemble member's script will be performed, but the other two ensemble members will have never seen it before.
Each of the three performances will be completely different, so join us for three unforgettable theatrical experiences – together again.