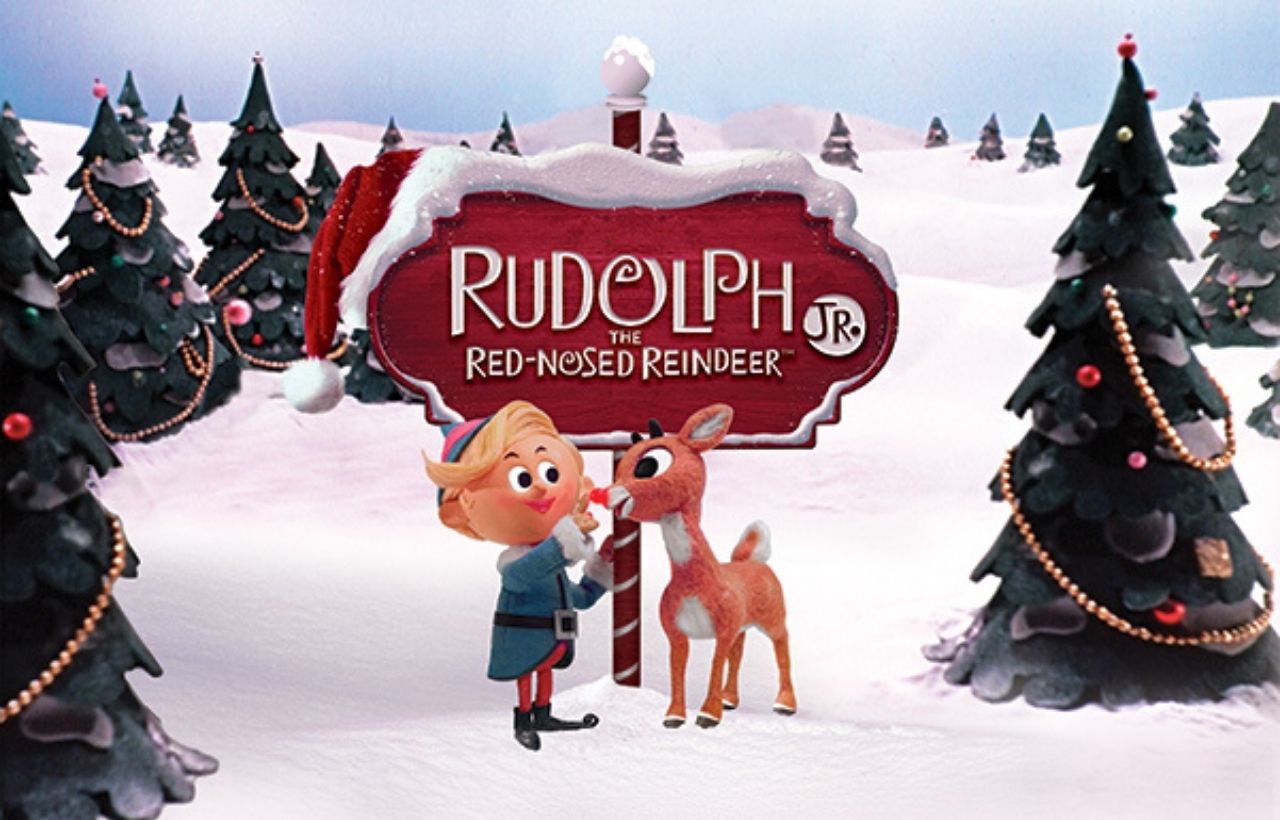 Ovation Academy For The Performing Arts
Rudolph The Red-Nosed Reindeer, JR
Holiday, In-Person, Indoor, Musical
Runs

Dec 17

–

Dec 21, 2021
RUDOLPH THE RED-NOSED REINDEER, JR is the endearing story of the most famous reindeer of all, who likely needs no further introduction, Rudolph. Side by side with his new friend Hermey the Elf, the two Christmastown outcasts set off on a journey of self-discovery and acceptance. Along the way, the pair meet an eccentric arctic prospector and together, the three must find a way to thwart Bumble, the Abominable Snow Monster, and save Christmas.
Overflowing with themes of conformity and otherness, Rudolph the Red Nosed Reindeer shows us what it means to be unique. Although he is initially ridiculed, Rudolph's red nose is what saves Christmas. Like Rudolph, Hermey, Yukon, and all the toys on the Island of Misfit Toys, what makes us different is what makes us special. In today's environment, it is more important than ever to celebrate our differences and cherish the misfits in all of us.
RUDOLPH THE RED NOSED REINDEER, JR runs approximately 60 minutes and is appropriate for all ages. This live retelling of the classic tale features a cast of all ages from 5 to adult. Parents and kids perform alongside each other making this a truly special holiday experience.
Get your tickets today at: https://ovationacademy.org/shows-tickets
RUDOLPH THE RED-NOSED REINDEER, JR is directed by Ragan Hughes, with music direction by Serena Pomerantz and Tina Reynolds, and choreography by Rylie Ann Taylor. The show features adults John Dalton and Amanda Daly as Santa and Mrs. Claus, with the role of Rudolph shared by 10 year old Rosie Zapata and 11 year old Lily Wols.
Based on the 1964 stop motion animated television special, this wonderful holiday musical — adapted by Robert Penola with music and lyrics by Johnny Marks, arranged by Timothy Splain, and orchestrated by William C. White — speaks to the misfit in all of us.
The North Pole Cast:
Rudolph: Lily W.
Young Rudolph: Henry G-G.
Hermey: Liliana M.
Sam: Rachel G-G.
Yukon Cornelius: William D.
Fireball: Jojo N.
Clarice: Kathleen C.
Charlie-in-the-box: Emme W.
The South Pole Cast:
Rudolph: Rosie Z.
Young Rudolph: Nina M.
Hermey: Lya N.
Sam: Rachel R.
Yukon Cornelius: Elliott M.
Fireball: Madeline W.
Clarice: Noelle K.
Charlie-in-the-box: Maxine K.
Featured in all Performances: 
LOGAN A., HELENA B., DEVIN C-G., TYSON C-G., JOHN D., AMANDA D., NOELLE D., ADA F., ANNABELLE H., AUSTIN H., OLIVIA H., AMIRA H., JASPER H., PIPPA K., SCARLETT L., CLAIRE L., FIONA L., FIONA M., NATALIE M., MICHELLE M., ADDISON M., CAMPBELL M., ANYA M., LILA M., HANNAH M., AIDAN M., JAXON M., DAVID N., CORMAC O., KYLER R., EMILIA S., MAUREEN S., JANE S., NORAH T., ELI V-G., LILA V-G., GABRIELLE W., JUSTIN W., CLARE W., DAVID Z.