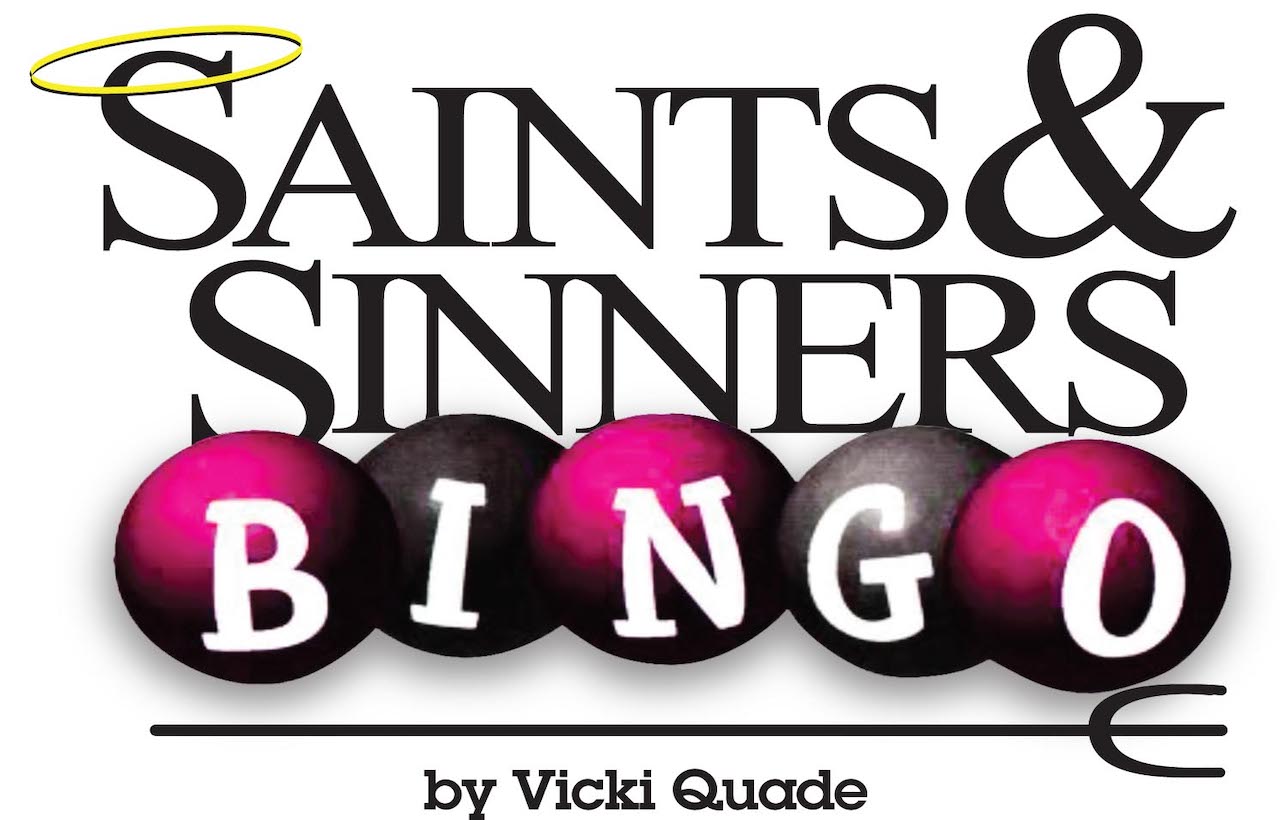 Saints & Sinners Bingo
Virtual
Runs

Jan 14

–

Feb 21, 2021
The premise is simple. The economy is down, donations have dried up, and someone has to save the parish! So the Archdiocese sends over Mrs. Mary Margaret O'Brien, a former nun and the head of the new bingo fundraising department. Her clever idea: a calendar of famous saints and notorious sinners.
So tonight we're going to chose which saints and which sinners should go on the calendar. St. Valentine looks good, Judas is out. And, of course, being part of the archdiocese, Mrs. O'Brien has lots of opinions about the list and catechism in general.
Add to that a box of wacky prizes, fun bingo cards, and a lot of Catholic humor. You'll be laughing so hard, you'll have to be careful watching your bingo cards!