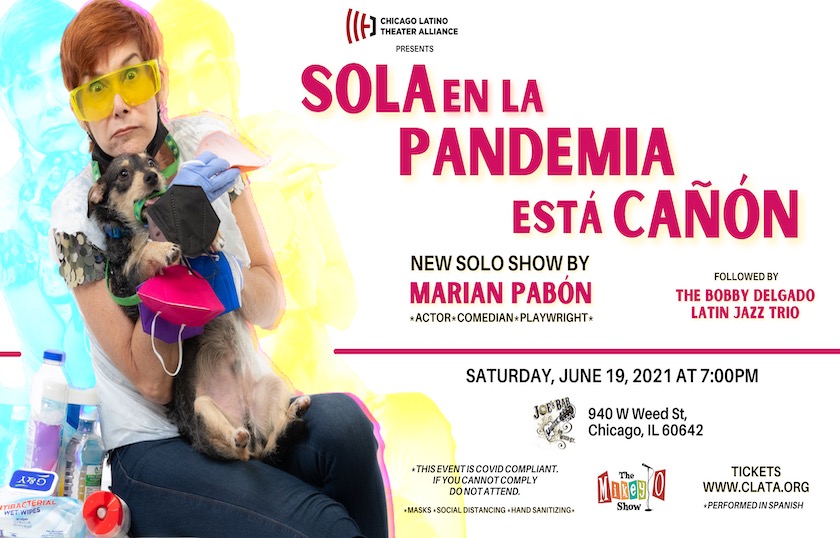 Sola en la Pandemia está Cañón
Joe's Bar
940 W. Weed St.
Chicago, IL 60642
Comedy, In-Person, Indoor, Music, Stand-Up
The renowned Puerto Rican actress and comedian, Marian Pabón, returns to Chicago, for the U.S. Premiere of her stand up comedy, Sola en la Pandemia está Cañón, directed and produced by Julio Ramos. With a whole lot of laughs, Marian Pabón shares how she has been able to cope with the madness of the pandemic and all it entails: quarantine, masks, hand sanitizer, distancing, gloves, tests, five baths a day, and to top it all off, celibacy.
This production will be followed by an evening of music featuring the Bobby Delgado Latin Jazz Trio!
THIS IS A COVID COMPLIANT EVENT.