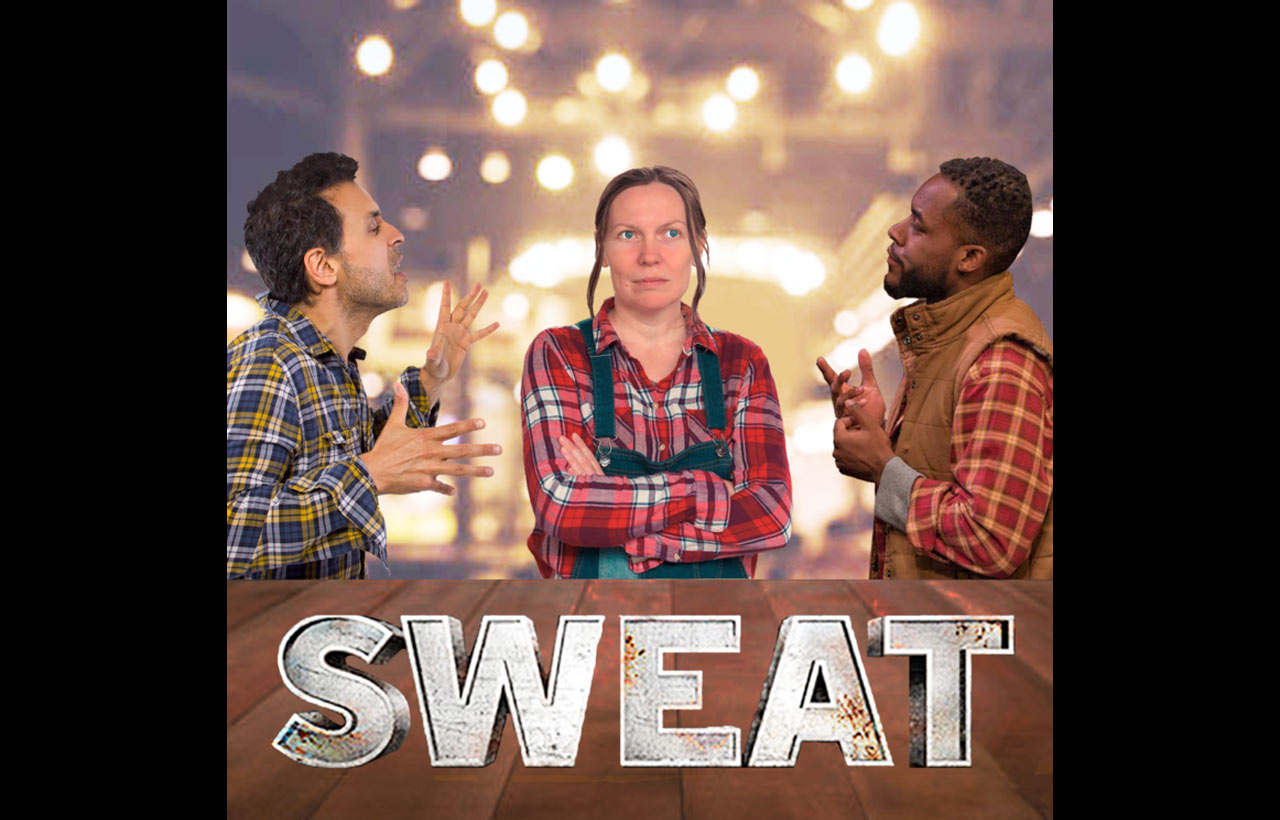 Sweat
Drama, In-Person, Indoor
Runs

Dec 03

–

Dec 12, 2021
(Content Warning: Strong language, drug references, some suggested violence)
SWEAT is a 2015 play by American playwright Lynn Nottage. It won the 2017 Pulitzer Prize for Drama.
Explosive drama: Still made in America!
Direct from Broadway comes a Pulitzer Prize-winning collision of race, class and friendship, at a pivotal moment in America. A group of friends in a Rust Belt town has spent their lives sharing secrets and laughs on the factory floor. But when layoffs begin to chip away at their trust, they're pitted against each other in a heart-wrenching fight. "Writing at the peak of her powers," Lynn Nottage (Ruined) has crafted "a superb, vital contribution to contemporary drama that could not be more timely" (The New York Times).
The play begins with a meeting between a parole officer and two ex-convicts, examining their actions that took place in a bar in Reading, Pennsylvania.
The play then examines the disintegration of a friendship of two women,  (one white, one Black) mothers of the two ex-convicts, who apply for the same management job within the factory where they both work. The latter character gets the position, and her friend builds up resentment because soon the company moves jobs to Mexico. The trade union goes on strike, and company management locks out the workers. The management/worker division begins to separate the friends, and racial tensions separate them further.
The themes in Sweat are timeless, and the play is a microcosm of today's issues relating to poverty, race, and discrimination. Nottage shows how the deindustrialization of a town can leave its population angry and empty.