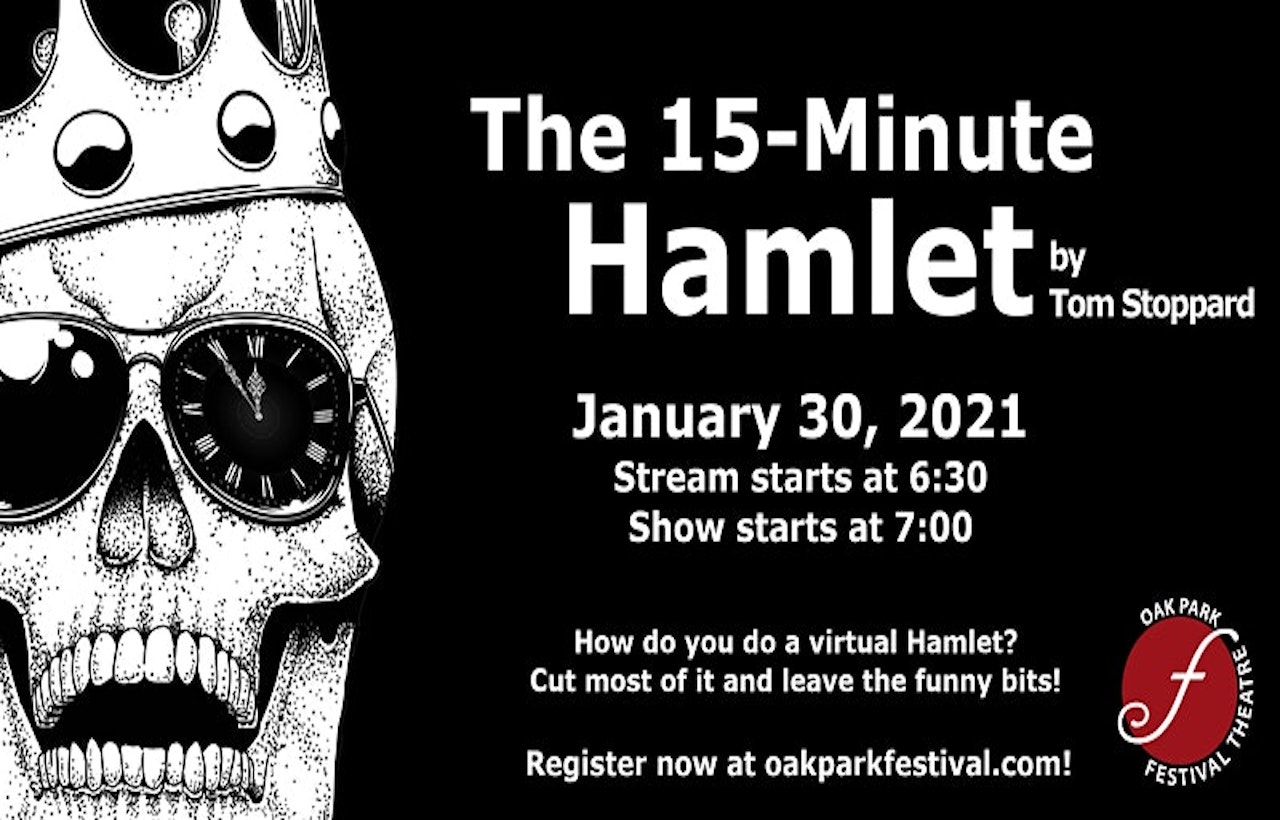 The 15-Minute Hamlet
Virtual
When your life is crammed with online meetings, but it's also your only method of getting your Shakespeare fix live from Oak Park Festival Theatre, what do you do? Cut out most of it and keep all the funny bits!
Join Oak Park Festival Theatre's Artistic Associates as they tear through Shakespeare's longest play in about as much time as you can say "To be or not to be"
Stick around a few minutes after as Artistic Director Barbara Zahora announces the full 2021 season, including news about our hopeful return to Austin Gardens this summer!