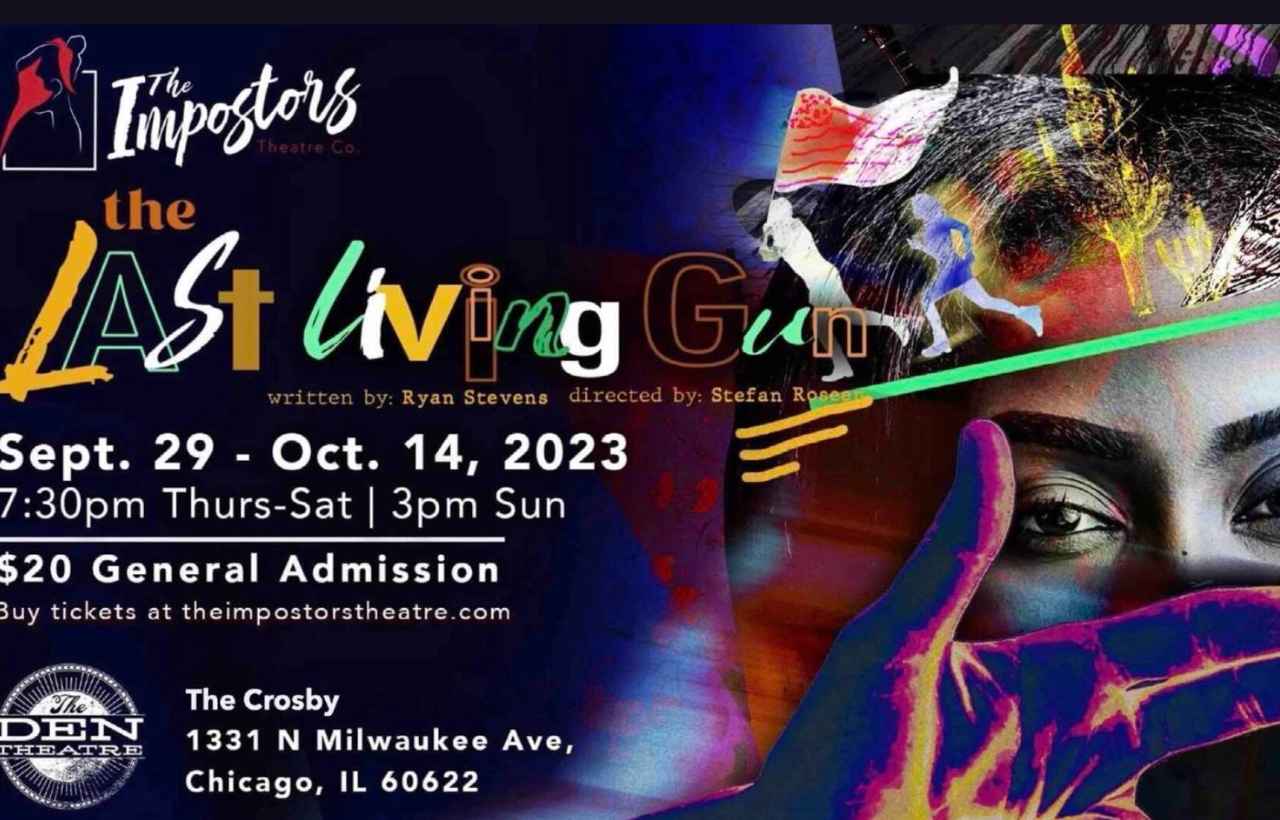 The Last Living Gun
Comedy/Drama, Musical, New Work
Runs

Sep 29

–

Oct 12, 2023
The Impostors Theatre Company present the world-premiere production of Season Five: The Last Living Gun.
The Impostors Theatre Company opens their fifth season with The Last Living Gun, written by Ryan Stevens and directed by Artistic Director Stefan Roseen, featuring original music by ensemble member Dominick Vincent Alesia.
Imagine a world without guns. We'll give you a moment.
If your imagination needs a hand, picture this: it's an age where all guns and even metal are a relic of the past, a murmured bit of lore that instills both fixation and fear. When a rumor about the last existing gun in the world makes its way to a guarded courier, she sets out on an assignment to hunt it down. Accompanied by a plucky companion and confrontations of chaotic characters and trials along the way, she will face her own demon in the inevitable path of destruction.
Part Wild Western, part vaudevillian farce, The Last Living Gun crosses genres to expend a story of survival.
The Last Living Gun runs September 29–October 14, 2023 at The Den Theatre, 1331 N Milwaukee Ave, Chicago, IL 60622.
Nyajai Ellison … Rose-Of Sharon
Kati Yau … Throatpin
Emily Gulbrandsen…Player One
Tessa Marie Hoffman … Player Two
Philip J. Macaluso … Player Three
Gunner Bradley … Player Four
Kayla Higbee … Player Five
Dominick Vincent Alesia … Band Leader/Ensemble
Morgan Braithwaite … Band Member/Ensemble
B Valek … Band Member/Ensemble