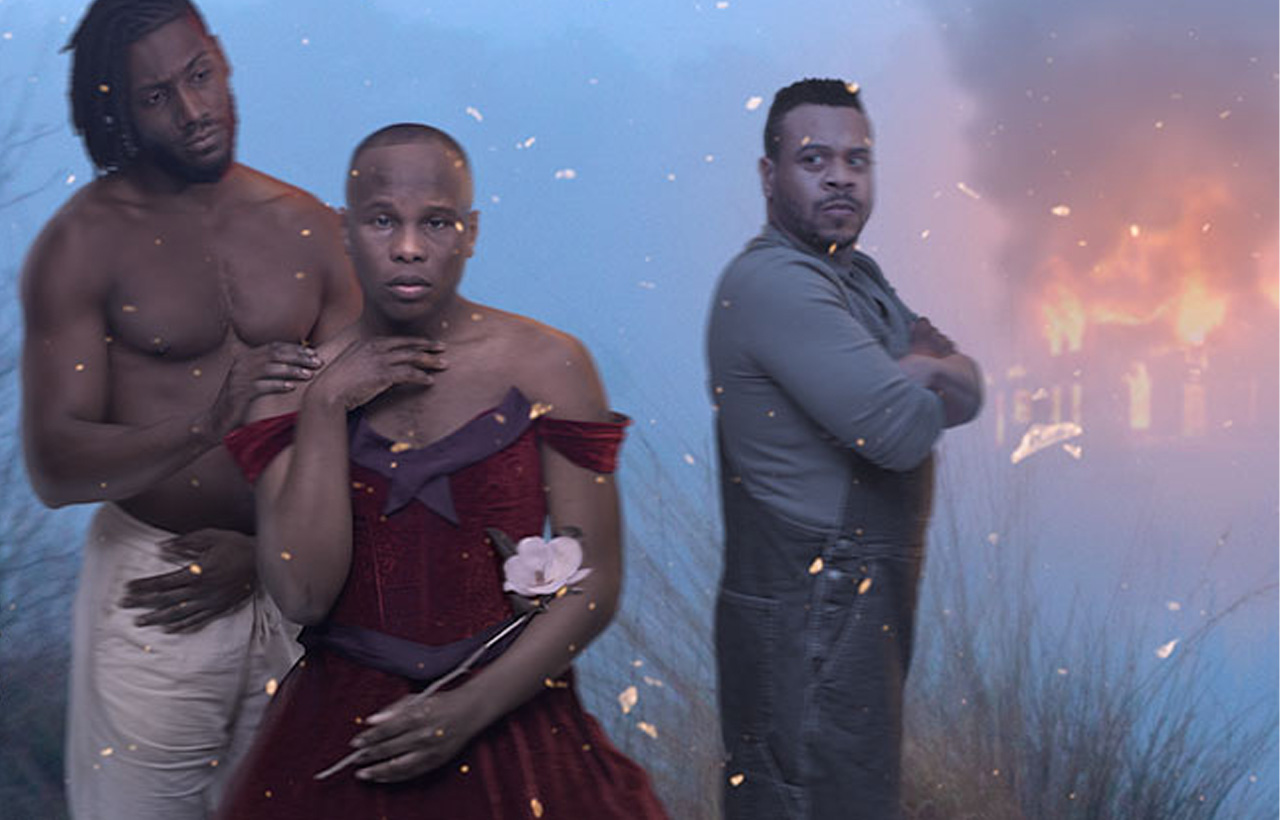 The Magnolia Ballet
Drama, New Work
Runs

May 12

–

Jun 11, 2022
Ezekiel is a Black teenager with a secret that threatens to destroy his already broken home. He's haunted by the ghosts of racism, homophobia, and toxic masculinity–the same ghosts that have plagued men in Georgia for generations, including his emotionally distant father. But when he discovers a trove of forbidden love letters among his late grandfather's belongings, Ezekiel  begins to believe that the only way to fight these multi-generational ghosts is to burn everything to the ground.
The Magnolia Ballet is a Southern Gothic fable that melds high drama, dance, poetry, and spectacle to explore masculinity, racism, and the love between a queer kid and his father.
Written by Terry Guest
Directed by Mikael Burke
Cast:  Terry Guest, Wardell Julius Clark, Sheldon D. Brown, Ben Sulzberger
Production Team: Assistant Directing and Dramaturgy by Vic Wynter, Choreography by Jenn Freeman, Intimacy and Violence Choreography by Jyreika Guest, Scenic Design by Steven Abbott, Scenic Design Advising by Regina Garcia, Lighting Design by Eric Watkins, Sound Design by Brian Grimm, Costume Design by Jos N. Banks, Properties Design by Caitlin McCarthy, Stage Management by Lucy Whipp, Assistant Stage Management by Cecilia Koloski, Production Management by Audrey Kleine, Technical Direction by Becca Venable.