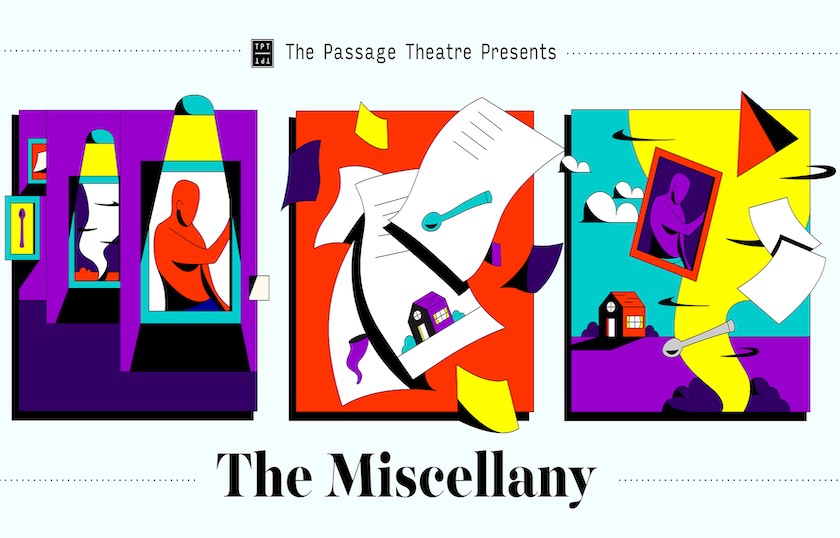 The Miscellany
Comedy/Drama, Experimental, New Work, Virtual
Runs

Jul 01

–

Aug 15, 2021
A triangle, an etching from 1891, and…spoons? Comprising six chapters helmed by different directors and devised by one ensemble, THE MISCELLANY is a virtual anthology wherein disparate parts come together to create something whole. Each chapter will work within the same limitations and be inspired by the same set of objects (read: spoons). While the six pieces may stand on their own, they will ultimately coalesce into one 90-minute collage greater than the sum of its parts.
AVAILABLE ONLINE: July 1-August 15, 2021.
TICKETS: Pay-what-you-can, suggested donation $20.
Please note that the production video will not be available online until July 1, 2021. You will receive an email on July 1 with the production link. With any ticket, you will be able to view the performance any time from July 1 – August 15.
​Runs 90 minutes. Recommended ages 12 and up.