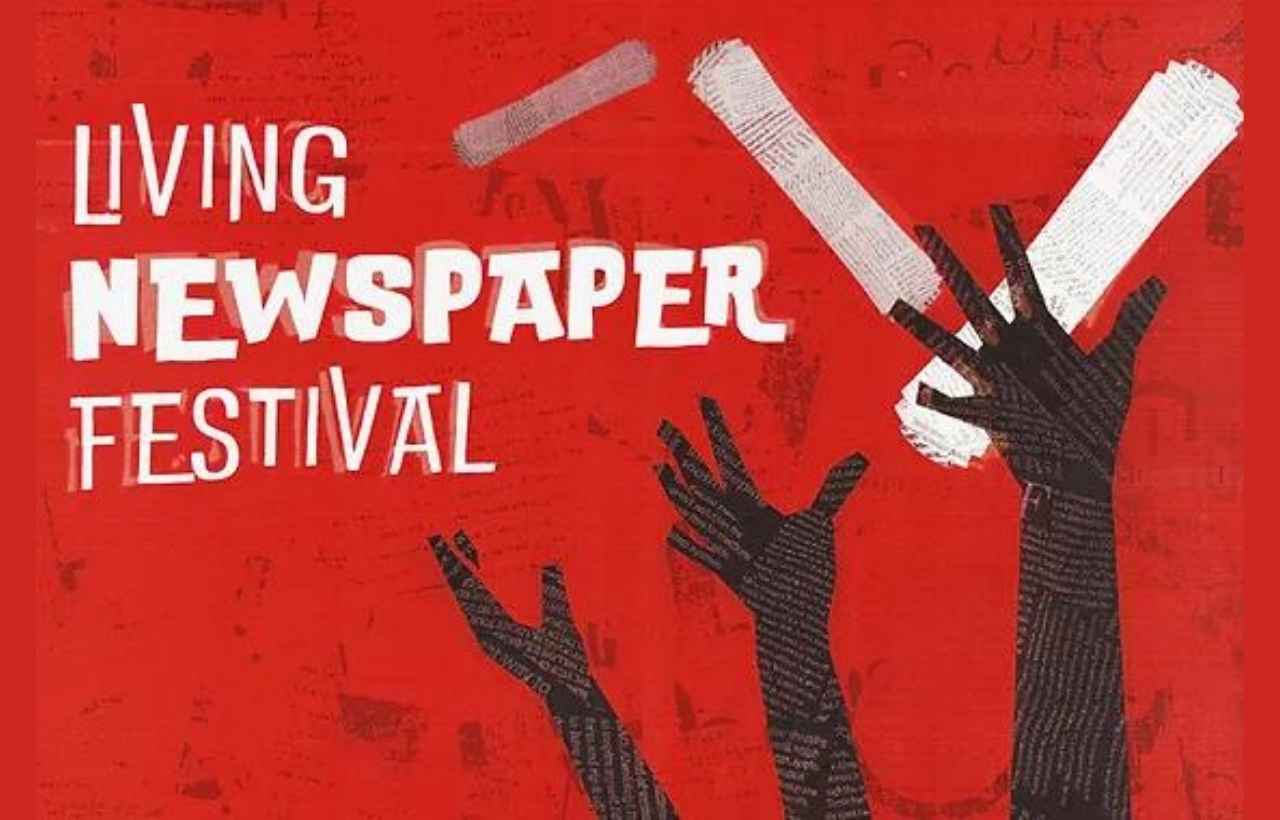 The New 13th Annual Living Newspaper Festival
New Work
Runs

May 27

–

Jun 12, 2022
After an all-digital Living Newspaper Series last season (you can view the short films on our YouTube page for free), Jackalope is proud to return to an in-person festival. For the first time, the festival will be presented on the company's mainstage in the Broadway Armory, presenting a fresh take on our annual Living Newspapers Festival.
In the past, we had six 10-minute plays, each based on recent news articles, and presented all six pieces each evening over a single weekend at our old Frontier space. This year, we'll be spreading the festival out over 3 consecutive weekends of double-headers. We are expanding each of the plays from 10 minutes to 20 minutes, with two of the pieces being performed in rep over a single weekend, followed by two new pieces performed in rep the following weekend and another two after that!
It's the spring festival you don't want to miss!