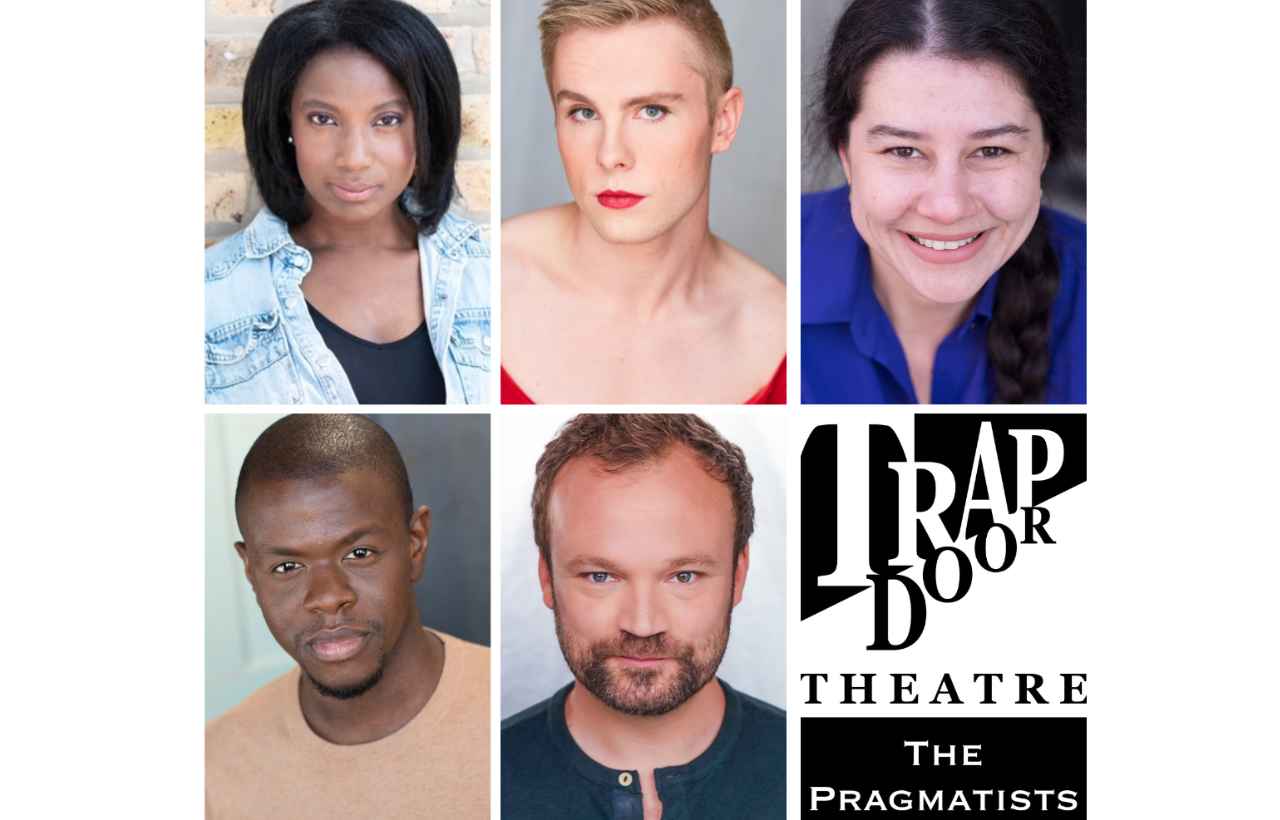 The Pragmatists
Comedy/Drama
Runs

Sep 21

–

Oct 28, 2023
Trap Door Theatre is thrilled to open its 30th anniversary season with a new adaptation of Stanislaw Witkiewicz's dark and shockingly absurd chamber piece, The Pragmatists. Directed by guest director Zeljko Djukic, The Pragmatists will play September 21 – October 28, 2023 at Trap Door Theatre, 1655 W Cortland St. in Chicago. Tickets are now on sale at trapdoortheatre.com or by calling (773)-384-0494.
In a setting that is at the same time a torture chamber, a chamber of the heart, and a chamber for a virtuoso recital, two former friends struggle for domination in an existential conflict. They share the same dilemmas, the same collapsing world, the same despair; they are "pragmatists" because instead of facing the ultimate mystery of existence, they attempt to find pain-killing evasions, which dooms them to live the past over again while experiencing the future in advance.
After his previous directing triumphs of First Ladies and Judith: A Parting from the Body, TUTA founding Artistic Director Zeljko Djukic returns from Serbia to Trap Door to direct Witkiewicz's first ever published piece.
Cast (in alphabetical order): Venice Averyheart (Mamalia), David Lovejoy (Rebis), Manuela Rentea (Mummy), Keith Surney (Von Telek), and Kevin Webb (Plasfodor).
The production team includes: Zeljko Djukic (Director), Stanislaw I. Witkiewicz (Playwright), Daniel Gerould (Translator), Adam Ranđelović (Adaptor), Tyler Hughes (Stage Manager), Zeljko Djukic and Natasha Djukic (Scenic Designers), Richard Norwood (Lighting Designer), Natasha Djukic (Costume Designer), Nataša Bogojević (Music Composer), Danny Rockett (Sound Designer), Chris Popio (Set Builder), Milan Pribisic (Dramaturg), and Michal Janicki (Graphic Designer).