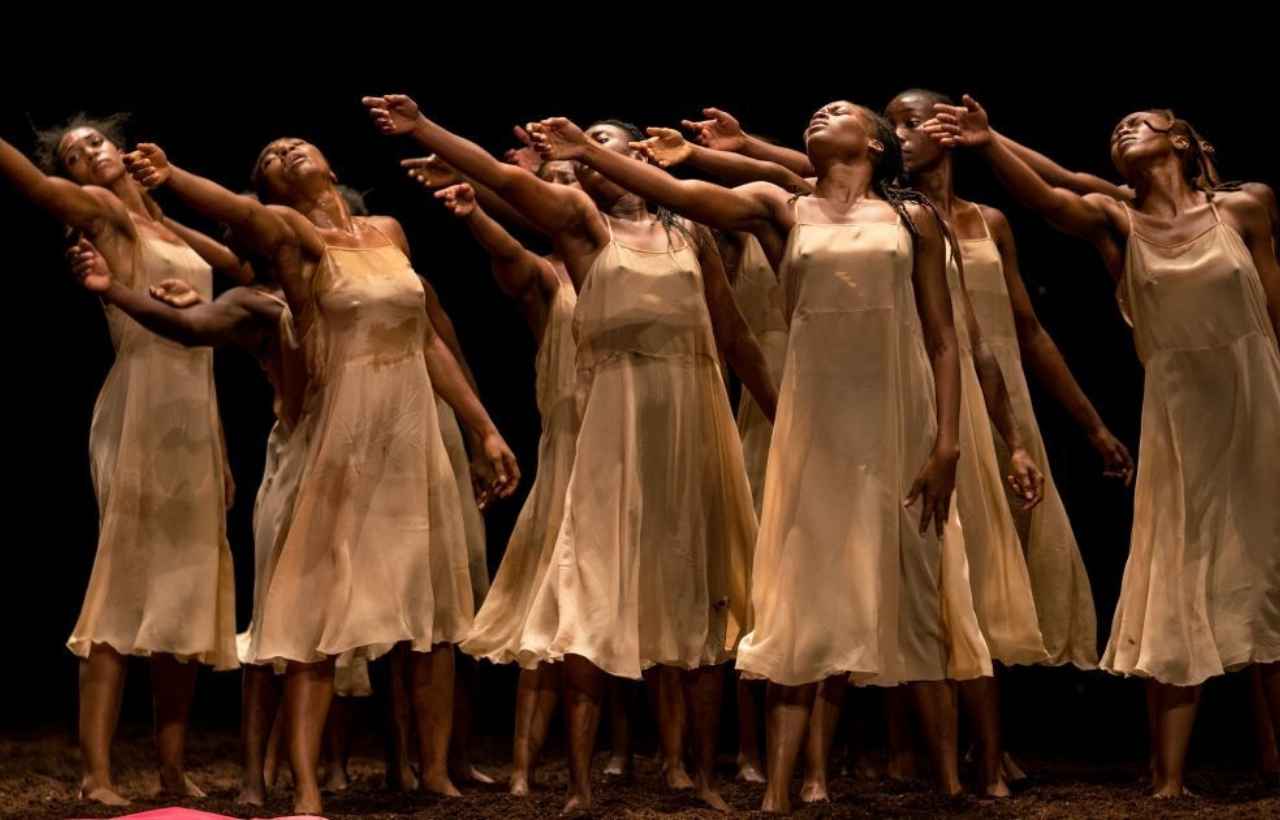 The Rite of Spring / common ground[s]
Harris Theater for Music and Dance
Harris Theater for Music and Dance
Dance
Runs

Oct 27

–

Oct 28, 2022
Pina Bausch's The Rite of Spring (1975) is danced by a newly assembled company of dancers from 14 African countries. In this pioneering work, with music by Stravinsky, a 'chosen one' is sacrificed changing the season from winter to spring.
common ground[s] is a new work created, performed and inspired by the lives of two remarkable women: Germaine Acogny, "the mother of contemporary African dance" and founder of École des Sables and Malou Airaudo who joined Bausch in the early days of Tanztheater Wuppertal and later professor and director at Folkwang University. This poetic and tender piece, the duo's first collaboration, examines their shared histories and emotional experiences.
The idea of exchange is central in this two-part program, which marks the first collaboration between the Pina Bausch Foundation (Germany), École des Sables (Senegal), the international center for traditional and contemporary African dances, and Sadler's Wells (UK).
Pina Bausch Foundation, École des Sables & Sadler's Wells production
Co-produced with Théâtre de la Ville, Paris; Les Théâtres de la Ville de Luxembourg; Holland Festival, Amsterdam; Festspielhaus, St Pölten; Ludwigsburg Festival; Teatros del Canal de la Comunidad de Madrid, Adelaide Festival and Spoleto Festival dei 2Mondi.
The project is funded by the German Federal Cultural Foundation, the Ministry of Culture and Science of the German State of North Rhine-Westphalia, and the International Coproduction Fund of the Goethe-Institut, and kindly supported by the Tanztheater Wuppertal Pina Bausch
Photo: Maarten Vanden Abeele © Pina Bausch Foundation