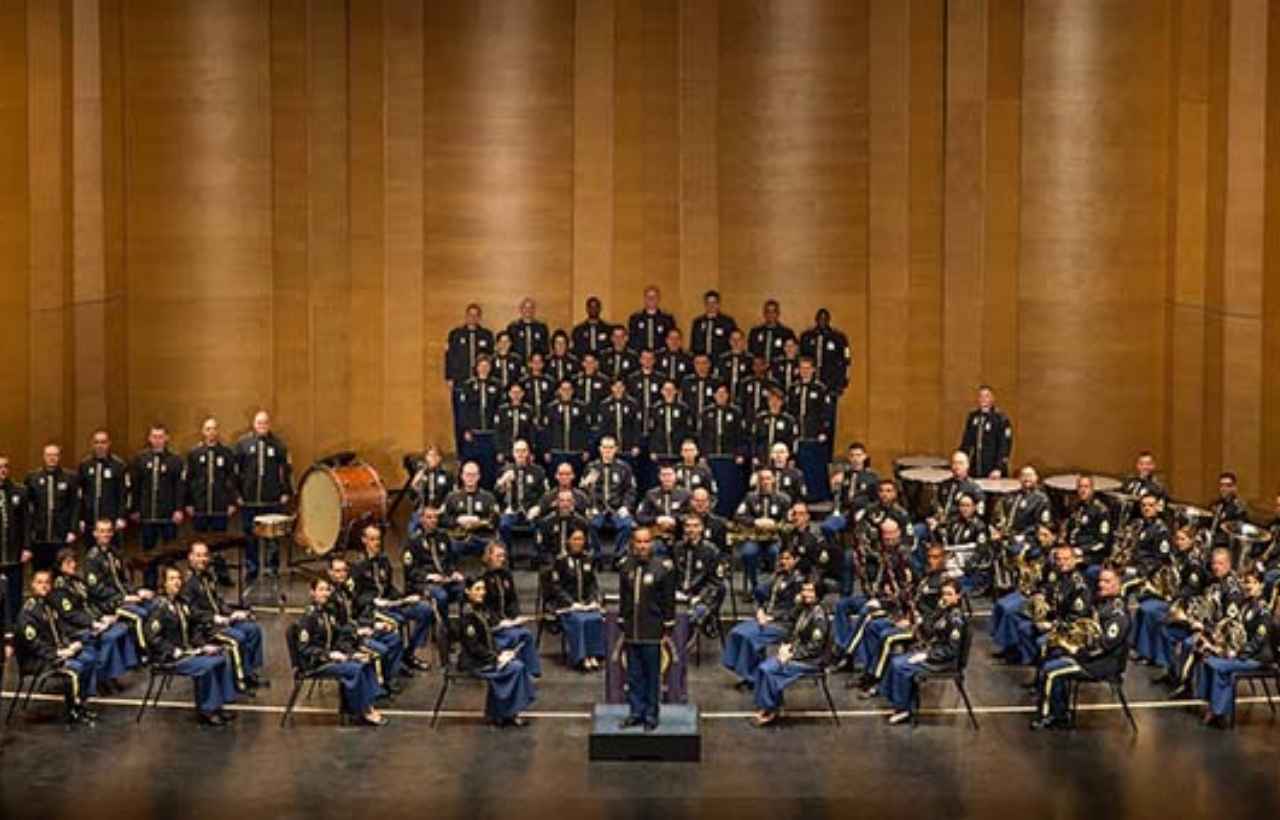 The United States Army Field Band Concert Band & Soldiers' Chorus
Center for Performing Arts at Governors State Univ
1 University Parkway
University Park, IL 60484
Music
Free of Charge
Reservations are required and limited to 4 tickets per household.
Call the box office at (708) 235-2222 to reserve your tickets
Box Office hours: Tuesday-Friday: 10-4 p.m.; Thursday: 11-6p.m.
The Soldiers' Chorus, founded in 1957, is the vocal complement of the United States Army Field Band of Washington, DC. The 29 – member mixed choral ensemble travels throughout the nation and abroad, performing as a separate component and in joint concerts with the Concert Band of the "Musical Ambassadors of the Army." The chorus has performed in all fifty states, Canada, Mexico, India, the Far East, and throughout Europe, entertaining audiences of all ages.
This free Veterans Day concert features selections from a vast choral repertoire and will include Broadway music, opera, barbershop quartet, Americana, and pop music.
This versatility has earned the Soldiers' Chorus an international reputation for presenting musical excellence and inspiring patriotism. Critics have acclaimed recent appearances with the Boston Pops, the Cincinnati Pops, and the Atlanta, Dallas, Detroit, Nashville, and National symphony orchestras.