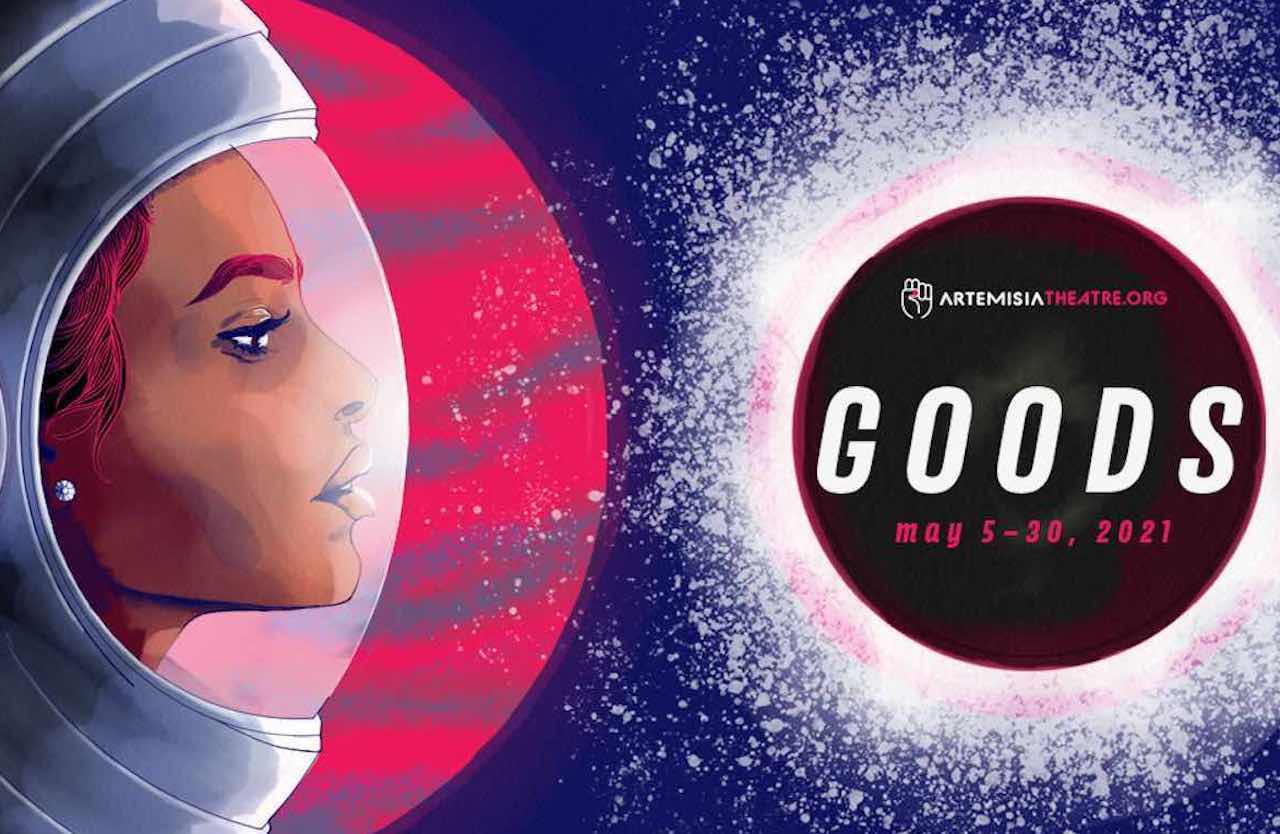 Goods
New Work, Virtual
Runs

May 05

–

May 30, 2021
Artemisia will present the world premiere of GOODS, by Lauren Ferebee, who is in residence with Artemisia for its 2021 virtual theatre Season. GOODS is the story of interplanetary trash collectors celebrating 20 years of working together. An unexpected job forces them to confront the dirty secrets of their relationship and the overwhelming problems and devastating choices of the world they've left behind.
Performances for GOODS, May 5 – 30, are Wednesday through Saturday at 7:30 p.m. and Sunday at 2 p.m. Tickets are $15-$30.  HALF-PRICE TICKETS offered now thru APRIL 1 at ARTEMISIATHEATRE.ORG
GOODS is directed by E. Faye Butler and stars Julie Proudfoot and Shariba Rivers.  Production team also includes Videographer Peter Marston Sullivan and Sound Designer Willow James (who are in residence at Artemisia) Costume Designer LaVisa Williams and Production Manager and Assistant Director Lizzy Liebermann.