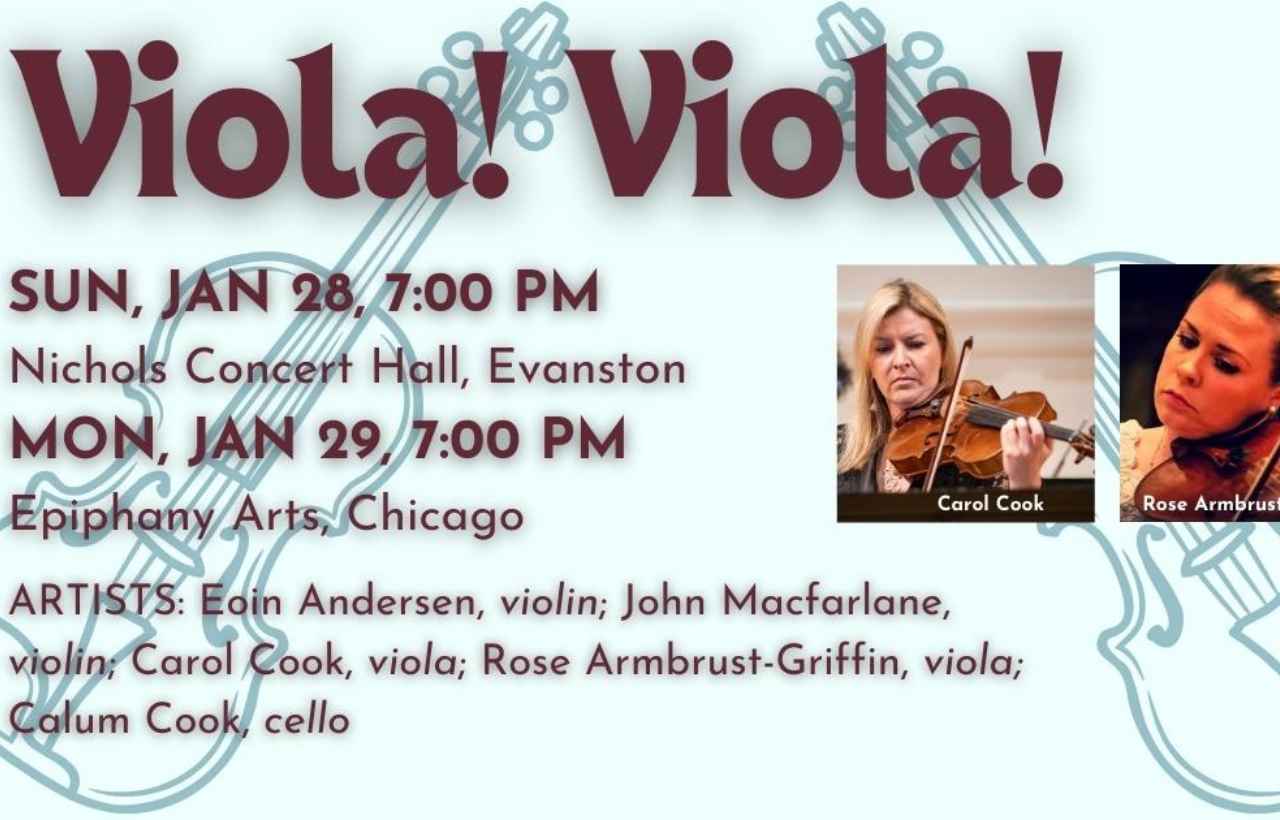 Viola! Viola!
Nichols Hall, Music Institute of Chicago Evanston
1490 Chicago Ave.
Evanston, IL 60201
Epiphany
201 S Ashland Ave
Chicago, IL 60607
Classic, Music
Runs

Jan 28

–

Jan 29, 2024
A "curiously beautiful, enigmatic instrument" is how one contemporary viola virtuoso describes the earthy, chocolatey tone of the alto voice of string instruments. The viola, with its remarkable pitch, plays a starring rather than supporting role in this program. Join Rembrandt as we highlight this versatile instrument with friends and longtime collaborators, Carol Cook, and former Rembrandt High School Chamber Music Competition winner, Rose Armbrust-Griffin, in Viola! Viola!
Antonin Dvořák: Terzetto in C Major, Op. 74
Antonin Dvořák, a violist himself, scored his Terzetto, Op.74, for the unusual combination of two violins and viola. "This work gives me as much pleasure as if I were composing a great symphony," he wrote to his German publisher.
Frank Bridge: Lament for Two Violas
Frank Bridge, also a violist, knew the instrument inside-out, as demonstrated in his warmly Romantic Lament for Two Violas and its haunting dialogue between soloists.
Wolfgang Amadeus Mozart: Viola Quintet in G Minor, K. 516
Mozart loved playing the viola with his chamber-music colleagues. His Viola Quintet in G Minor adds an additional violist to the string quartet format. The dark, stormy piece ends in a starkly contrasting, unexpectedly upbeat mood.
Artists: Eoin Andersen, violin; John Macfarlane, violin Carol Cook, viola; Rose Armbrust-Griffin, viola; Calum Cook, cello