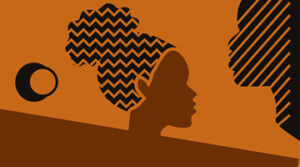 Visions and Voices
a Black Playwrights' Reading Series
Virtual
Runs

Nov 06

–

Nov 08, 2020
The Black Playwrights' Reading Series presented by the Wirtz Center for the Performing Arts and features first year Master of Fine Arts directing students and undergraduate and graduate actors.  The three plays were chosen by the directors in consultation with faculty and the center's managing director from among hundreds and hundreds of scripts some which are familiar and others that deserve a wider audience and center around Racism in America, Police Brutality, Anti-Blackness, the Fight for Justice, and the Celebration of Black Lives.  These directors are the first all-black cohort to join Northwestern University's MFA Directing Program.
"Wine in the Wilderness," by Alice Childress, directed by Jasmine B. Gunter
Run time: 90 minutes, a talk back is planned, details to come
"For a time I thought I was about to move into another world, the so-called 'integrated' world …  but that's a lie."
With race riots outside his apartment in 1964 Harlem, artist and sophisticate Bill Jameson paints his view of Black womanhood. While searching for his final model, a woman he describes as "as close to the bottom as you can get," he thinks he has found a match in Tommy. But Tommy soon tests his toxic assumptions. Rarely staged since its debut in 1969, Alice Childress' masterwork examines the intersection of race, gender and class in Civil-Rights-Era America.
Patrons will receive a link via e-mail that will allow them to view the performance On Demand during Nov. 6-8.